The conversion rate is a key indicator in digital marketing. A conversion is an action of a user, such as a purchase, downloading an application, accessing a website, a newsletter, signing a contract or sending a form. The objective is to acquire customers and improve the profitability of investments.
Online and offline actions are called conversions, because the click made by the customer is converted into business value. Our business goes far beyond simply capturing clicks, which is necessary but not sufficient for any profitability thinking.
Clicking is good, but it is not enough because it is the conversion that makes your turnover. Therefore, we integrate conversion optimization into our expertise in order to adapt your site to your audience and turn your visitors into customers.
We stand out from other conversion agencies !
1
What matters to us is your conversion rate, not your traffic, because only qualified traffic matters to us
2
We have a real pole specialized in data to optimize your conversion
3
We analyze in a precise and granular way how your users surf
4
All our actions, site architecture, site redesign, UX design, development, natural referencing, Google Ads campaigns, content... have for objective a maximum return on investment
5
We set up regular AB tests to improve the final transformation on your website
6
We provide you with a simple and understandable reporting to follow your acquisition campaigns
Our conversion agency, a guarantee of excellence
All three of our digital agencies are certified as "Google Partner Premier Agency" and "Hubspot Certified Agency". Between them, they have more than 23 certifications and all the teams (commercial and technical) are continuously trained on the latest web developments in order to guarantee that you have the best experts on the market. You can trust our 40 employees who fight every day to multiply your transformation rate.
Our conversion agency in short :
constant improvement of the conversion rate thanks to an optimization of the page loading speed
the creation and monitoring of ergonomic best practices
dedicated work on user experience, also called UX.
highlighting of CTAs (call to action)
improve access to content
the creation of a complete, relevant and informative content for the Internet user
the follow-up of ergonomic conventions
optimization of call-to-action buttons
Our methodology
No matter what your project is, we always work with an ROI approach. At PumpUp, our experts will work with you to find ways to increase your conversion rate by working on the following elements
After a briefing phase, we carry out a complete audit of your conversion tunnel to detect the barriers to action. Then, we set up AB tests to improve the final conversion rate on your website. The objective is first to attract qualified traffic with the right keywords and a relevant target related to its market. Then, we work on the offer and put in place a marketing strategy in line with your market.
Finally, we are working on the ergonomics of the site, so that Internet users can find their way around, so that they know which buttons to press and how to find their way through the sales tunnel.
Speed is also a determining element to increase your conversion rate. The site must be cross-device, with excellent mobile ergonomics, to make the mobile user want to return.
Other Services conversion
Meet our 2 experts in conversion and optimization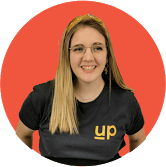 Apolline : Traffic Manager - PumpUp Lille-Roubaix
Passionate about digital innovation and SEO, Apolline operates in structuring, monitoring and advising our clients. She makes your website profitable by improving the UX and the conversion rate.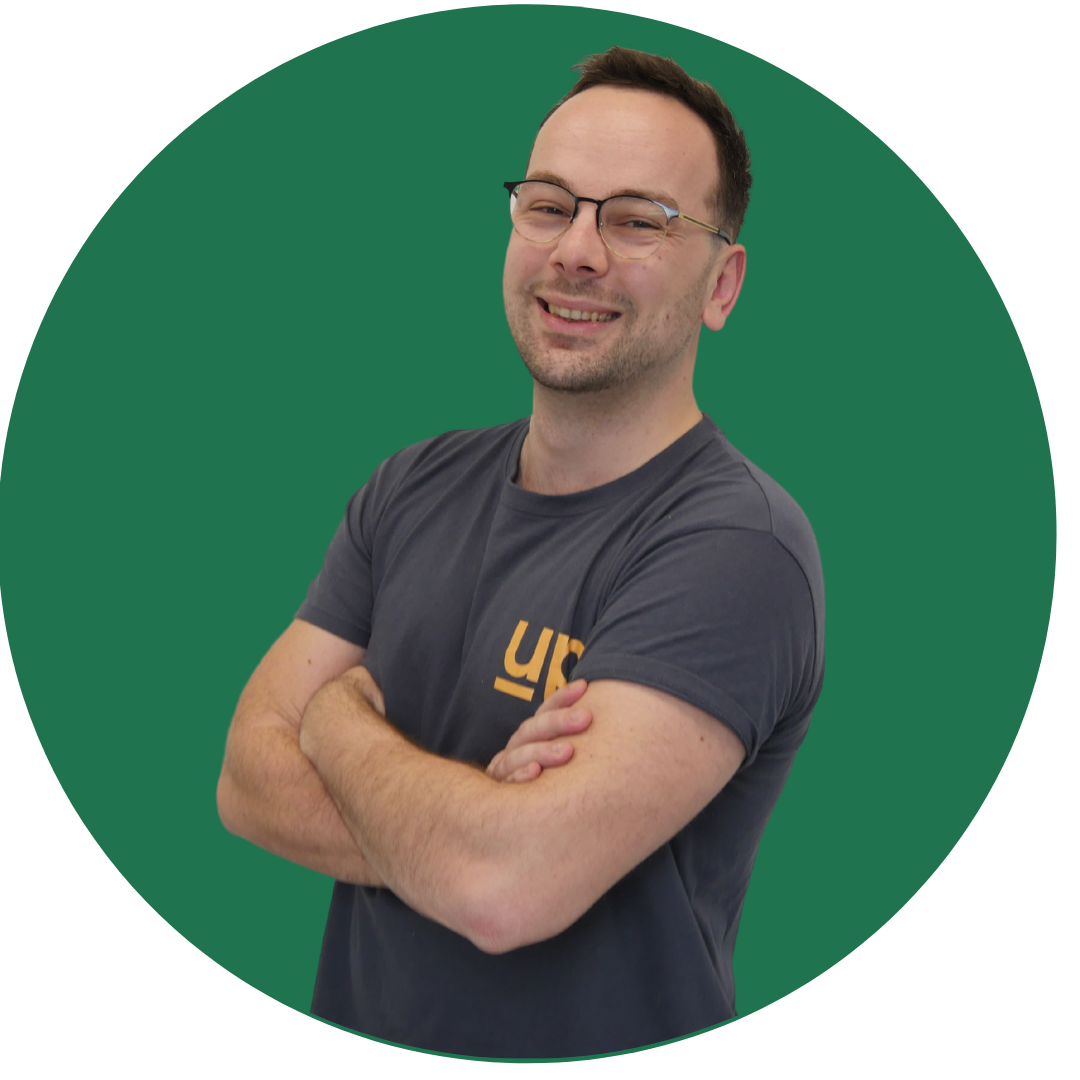 Simon : Growth Engineer at PumpUp Grenoble
As a Growth Engineer for over 6 years at PumpUp, Simon designs and develops tools to better target your sales efforts. His main objective: to find prospects who are genuinely interested in your services and save you time and energy.
Our services
AUDIT
FROM
2 500€
You want to understand your users' behavior and receive recommendations on how to improve your customer experience. Our certified experts will assist you with a conversion-oriented quantitative and qualitative study.
LANDING PAGE SET-UP
FROM
600€
Are your landing pages not performing well enough? You want to launch a new offer? Set up a dedicated page and boost your conversions !
A/B TESTING
FROM
700 €/month
Want to evolve your message ? Not sure if your content is catching on ? Test different page variations and decide which one works best.
Some key figures
4
4 minutes is the time spent by Internet users on an e-commerce site
2%
This is the average conversion rate of an e-commerce website in France
10%
Above 10%, this rate is considered very good
40%
Internet users leave a website if it takes longer than 3 seconds to load
9,7%
The average conversion rate of a landing page
Our clients talk about our expertise in conversion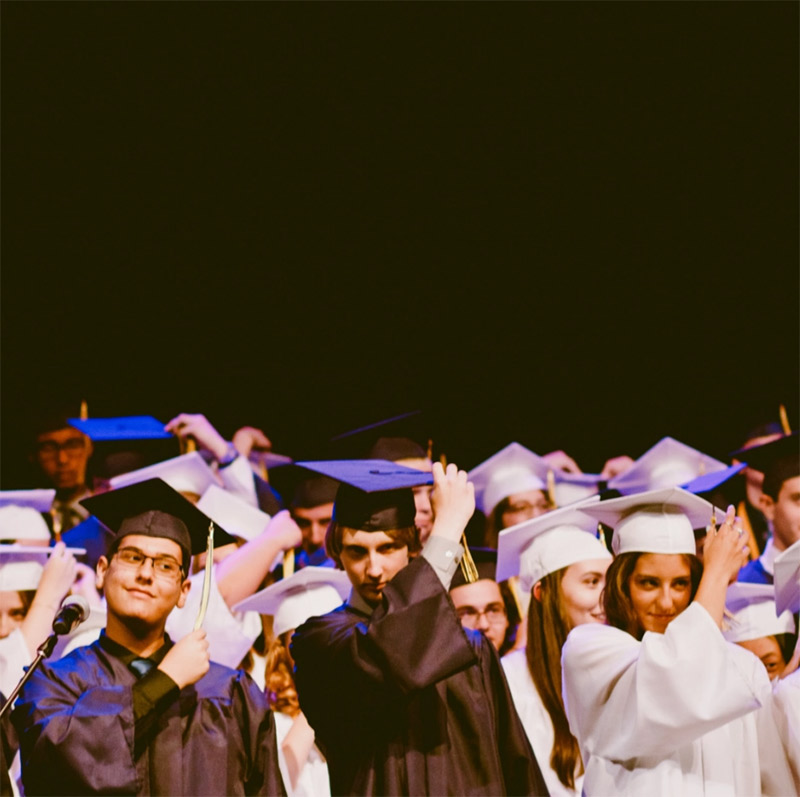 Y Schools, the school network, needed a trusted provider to increase their conversion rate.
"The ESC Troyes group is a major player in French higher education. We have 1,800 students in 4 post-bac schools. We also offer continuing professional education for employees, job seekers and companies. We also have two second-chance schools and we are located in some fifteen sites in France and abroad. Over the years, our activities have diversified. We then multiplied our attempts to collaborate with several digital agencies, whether on Adwords project management or on SEO. The main objective was to find the right providers with whom we would have a relationship of trust and with whom we would have good results. We were immediately seduced by PumpUp, by their way of working. We entrusted them with several objectives, the first of which was obviously to increase the number of visits to all of our websites, to increase the conversion rate in order to generate as many leads as possible, but also and above all to increase the quality of our contacts.
PumpUp has implemented a two-pronged strategy, the first focusing on traffic acquisition and the second on digital awareness. With traffic acquisition, we set up Google Ads campaigns, which allowed us, with a budget that decreased in one year, to obtain the same number of contacts for an acquisition cost that was about 24% lower. In terms of digital awareness, they set up YouTube campaigns, which enabled us to get about 250,000 views on the page in two three months. My teams meet with PumpUp's teams on a regular basis, whether it's for monthly dashboards or weekly meetings. That's really what makes PumpUp different and that's what we came for: great customer service. In addition, working with a Google-certified agency guarantees the latest information and updates, and a quality relationship with Google."
All about conversion
Convert visitors into qualified leads
Optimize your conversions with a website redesign
Use a web agency
How do I optimize my website for conversion ?
Quality content is essential for a website; so is its design. Numerous studies show that Internet users enjoy browsing a pleasant, fluid and well-designed site and that they also trust it more. Quality design and functionality give a website more credibility. What is in terms of conversion rate and commercial benefits is fundamental. There are a few basic rules to follow to optimize conversions: distribute the elements on each web page; place the most important elements in "strategic" places; make good use of space and play with white space; choose beautiful photos that make sense, etc. Technical considerations are also crucial, since online, on average, you only have 8 seconds to convince a potential buyer. The speed at which a page loads is therefore essential.
What is the ergonomics of a website ?
According to the Larousse dictionary, ergonomics is the quantitative and qualitative study of work in a company, its objective being to improve working conditions and increase productivity. On the scale of an Internet site, it is a question of studying its functioning and design to improve its functioning and conversion rate. To do this, site designers take into consideration the hardware that can be used – mobile, laptop, desktop -, the operating system, the browser, but also the presumed skills of Internet users and even their age. They must also take care to increase user comfort and security, without neglecting design trends. In the end, an ergonomic site must be simple, sober, easy to use, fast in terms of connection and navigation, interactive and accessible to all, especially to people with disabilities. And for the company, it must have an optimal conversion rate.
What are the trends in web design ?
Colors, typography, images, visual animations, spaces, all the elements that make up a page and more globally a website contribute to the success or, on the contrary, to the bad performance of a website, in terms of conversion rate in particular. The design of a website greatly contributes to the impression that this site makes on Internet users, and it can be positive or negative. And this is true regardless of the quality of the products or services it markets. Taking care of the design is therefore essential. Unfortunately, trends change frequently and a site that seems to be in the air of time may very well seem dated a few months later. It is therefore very important to follow these trends regularly in order to correct what needs to be corrected to improve conversions. Currently, the Material Design promoted by Google, which emphasizes the relief, depth and shadows, is very popular. Before it, it was the Flat Design dear to Apple, which had to be applied. And its specificity was to erase these reliefs…
How do I develop the best site architecture for my site?
On the good or bad architecture of a website depends its accessibility, its referencing, its success with users and, consequently, its conversion rate. A website can indeed have an attractive design, a quality content and an irreproachable ergonomics, it will never deliver its full potential if its architecture is faulty. Indeed, a website only exists as such if its pages, which are all distinct from each other, form a coherent network. To do this, the content must be clearly organized, hierarchically, in categories and sub-categories. It is thanks to a rational organization that search engines index the pages and that users find the information they are looking for. This inevitably allows you to optimize your conversions. In addition to this first rule, it is necessary to set up external links but also internal links, especially between new and old content. It is the architecture that creates the site; without them, the site is just an accumulation of pages without coherence, almost foreign to each other.
How can I get quality leads without redesigning my website ?
Is it necessary to redesign a website if its conversion rate is too low? Not necessarily. There are lighter and quicker solutions to implement that can greatly improve conversion, without having to start from scratch. One of them is the creation of landing pages. Simple, optimized and effective, landing pages only contain a limited number of elements and information selected to promote conversion. Even better: PumpUp has developed Rich Lead Monitoring, a solution that no longer simply records lead conversions, but follows the process through to the eventual signing of a contract. Even if these pages do not require the same amount of work as a complete redesign, they still require work and expertise, precisely because they need to be as effective as possible when it comes to conversions. It is advisable to entrust their realization to a specialized agency.
How do you optimize your site loading time to convert ?
We know since Albert Einstein that time is a relative concept. What is very short in our daily life seems very easily interminable on the Internet. A second seems endless when we are waiting to connect to a site or to download a document. And in terms of impatience, Google does not set a good example, to say the least! The most famous search engine in the world recommends that a web page be created in only 200 milliseconds. If the Googlebot, the robot that reviews all the pages on the Internet, considers that the loading time of one of these pages is too long, it moves on and neglects it. The TTFB, the Time To First Byte, is therefore a very important data for SEO. Therefore for the conversion rate.
Conversion: what are the tips to improve my product sheets ?
When selling products online, taking care of their presentation is the first thing to do. What good is it to market quality products, items that cannot be found elsewhere, if they are not highlighted? To do this, it is essential to place all the most important information on the first page that Internet users access when they log on. For specialists, they must be placed above the waterline. What information on these product sheets should be above this virtual line – which in practice marks the bottom of the first page displayed, before the first scroll? The first one is of course the visuals, on which we must be able to zoom. It is also necessary to place a detailed description of the product, its price, availability and delivery conditions, etc. The PumpUp agency has drawn up a list of twenty tips to follow in order to create files that promote conversion.
What is a website redesign ?
What are we talking about when we talk about the redesign of a website ? We are talking about the creation of a new website. Most often, it is about improving the conversion rate. The rate may have deteriorated over time. New technologies are developed every day and some old websites may not be compatible with them. Similarly, videos, which are increasingly present online, can have a negative impact on the loading speed of a site that was not designed to host them. Certain functionalities, which did not exist before, can also be essential today for the proper functioning of websites. The design of a site can also be dated and no longer appeal to Internet users. However, a complete redesign is not always necessary. It is indeed possible to proceed by small touches to improve only what must be improved.
When should you redesign your website ?
Decrease of conversion rates, unsuitability for mobile, poor search engine rankings, recurring technical problems that are increasingly difficult to solve, interminable loading times… There is no shortage of signs that it is high time to do something about a website and optimize its conversions. The "painful" memories of creating and putting a site online can easily temper any desire to redesign. Creating a new website is indeed a heavy process, which most often involves many people and requires time. But just as it ends up being counterproductive to tinker with an old car that can't take anymore, it is just as counterproductive to "patch" an obsolete site. Sooner or later, unless you decide to leave the Internet for good, you have to think about a new site and choose the right moment to develop it and put it online.
How to set up a redesign of my website ?
Tackling the redesign of a website is not an easy task. To successfully complete this vast project, it is essential to proceed with order and method. First of all, it is necessary to extract information from the old site. This information – conversion rates, traffic, customer profiles, customer requests – allows you to build on a solid foundation rather than starting from scratch. Once the lessons learned from the "old" site are over, it is time to build the new one. The emphasis must be placed on simplicity, accessibility, clarity of content, organization and hierarchy of information, etc., all of which will help optimize conversions. It is indeed proven that these different elements contribute greatly to improving the conversion rate. You then have to create this content, design the page templates, and then launch the development of the site. At this stage, it is the technique that takes the power…
How to optimize my SEO thanks to a website redesign ?
Your new website is both aesthetically pleasing and ergonomic; the technologies it embeds allow for optimal accessibility and loading speed. And yet, the results of this "jewel" are catastrophic in terms of conversion. While it is not uncommon to see a decline after a new site is put online, its disappearance from search engines is not normal. Unfortunately, a site that has not been the subject of SEO optimization does not exist or almost on the Internet. In addition to the work on keywords, it is also necessary, within the framework of a new version of site, to take care to put in relation the old contents and this new site. This work of SEO and redirections is long and tedious and often requires the support of a specialized agency. In addition, in order to optimize conversions, it is necessary to put quality content online, to communicate to improve the reputation of the site, etc.
What should I look for in a website redesign ?
You have decided to launch the redesign of your website. That's fine. But what is the logic behind this redesign? Going on an adventure without clearly knowing where you are going is certainly not the best way to proceed. Before starting such a project, it is indeed essential to establish the stakes and objectives, to list the points to be improved compared to the old version of the site, to study the potential of the latest technological innovations, to proceed to an "audit" of the competition, etc. At the end of this preparatory work, it is advisable to define a budget, to establish a planning, to work out a brief. Then comes the search for service providers to carry out this redesign. Be careful not to focus too much on the technical – development – and aesthetic aspects to the detriment of referencing and marketing. To be successful, a website redesign must take all these aspects into consideration.
How to make a good specification for the redesign of its website ?
The "autopsy" of the old site was carried out; the improvements to be made were clearly listed; the objectives of the new site, in terms of improving the conversion rate in particular, were also defined, as were the typical customers. A budget for the redesign has even been drawn up. All that remains is to develop a precise, exhaustive and detailed – and if possible feasible – specification that gathers and synthesizes all these elements. To this, the specifications must add the technical considerations – desired development languages, whether or not to use a CMS for example – but also the constraints of accessibility, security, etc. Not forgetting, of course, a realistic schedule as well as the names and contact details of the person or persons responsible for the redesign. Thanks to this "bible", it will soon be possible to move from theory to practice…
What is the budget for the redesign of my website ?
Establishing a budget for a website redesign is complex, because redesigning a site involves many items of expenditure and multiple stakeholders. This complexity is further increased by the diversity of the professions that are mobilized, which range from graphic design to technical-computer development, including editorial design, SEO, marketing, etc. All the professionals involved in this vast project combine their know-how to achieve one objective: optimize the site's conversion rate. This implies in-depth work in terms of natural referencing, design and ergonomics, functionality, accessibility and loading speed. Or even security, especially for merchant sites.
Once this " pre-budget " has been refined, it is time to contact service providers. Then, once the quotes are in hand, you have to decide to match the available budget with your ambitions. Even if it means revising this one or those, upwards or downwards.
How to find the right agency for the redesign of its website ?
Even if there are different search engines, it is clear that Google is leading the way by far. When the time has come for a client to choose a service provider to accompany him during the redesign of his website, opting for a Google Partner digital agency is a wise option. The perfect mastery, by this type of agency, of Google technologies and the requirements specific to the American company are indeed strong arguments to optimize the conversion rate of the site in question. The next step is to select the best offers from these agencies and then receive them one by one. The final choice must be made on the offer that is closest to the client's requirements, in terms of services and price. The human aspect, in particular the possible good understanding between the teams, must also be taken into account. Especially when it is a question of carrying out a long and difficult project together.
How do I find an agency to help me convert my leads ?
In order for a website to reach a conversion rate faithful to the objectives set at the time of its redesign, it is necessary to carry out in-depth work in terms of SEO and ways to convert leads. The support of a specialized team can therefore be very useful. The many levers to play on to attract Internet users, generate leads, convert leads into prospects and, finally, these prospects into customers, all these successive steps require real expertise. Some agencies are content to help convert customers. That's good, but it's not enough. Others go much further. PumpUp, for example, has developed a solution that tracks these different phases. Called Rich Lead Monitoring, it allows you to analyze the process that leads from the first contact with a customer to the purchase or the signature of a contract. It meticulously monitors this entire maturation process and ultimately provides a number of essential information to convert customers.
They trust us