We stand out from other SEA agencies !
At PumpUp, we don't believe it's your job to be a digital expert. That's why we want to spare you the complexity and stress of the jargon and focus on the interests of your business and the many benefits our solutions can bring you.
1
We are an independent Google agency
2
We are one of the top 10 Google Premier Partner agencies
3
We have the Bing Partner badge
4
Our experts have all the certifications: Google ads, Bing ads, Facebook ads, Youtube ads, Google shopping…
5
We are a local partner thanks to our three local agencies : Paris, Lille, Grenoble
Our SEA agency, a guarantee of excellence
Our SEA experts have no other meaning than to make your life easier
This is why you will be accompanied by a single contact whose mission is to analyze and create the best ads campaigns adapted to your business and your budget. If you wish to understand the ins and outs of digital marketing, your consultant will be happy to explain to you with pedagogy and transparency the objectives of the actions taken and their results.
Convert your visitors into customers
Our 3 SEA agencies are specialized in the creation and optimization of advertising campaigns on search engines (Google, Bing, Yahoo…) and social networks (Facebook, Linkedin, YouTube, Instagram…).
The best practices at your service
All three of our entities are Google Partners Premier and Bing Ads Certified Agency. This allows us to guarantee you the best practices in paid acquisition since our traffic managers have access to all the new features of these search engines, as well as to relevant campaign configuration options only available to partners.
By becoming a PumpUp client, you can be sure that you'll have the best paid acquisition strategy across the entire advertising network (Paid search, Google shopping, display and YouTube video) and that you'll have an SEA agency capable of optimizing each and every advertisement you want to run.
Our
method
Analysis of the account and existing campaigns through a complete audit
Strategic definition of the campaigns to be launched: target, message, choice of distribution platforms, etc.
Campaign configuration: on Google Ad, Bing Ads, Facebook Ads, YouTube Ads, etc.
Distribution of the campaigns on the selected advertising networks
Collection of campaign results
Campaign analysis
Improving the performance of your digital campaigns
Discover our 3 SEA experts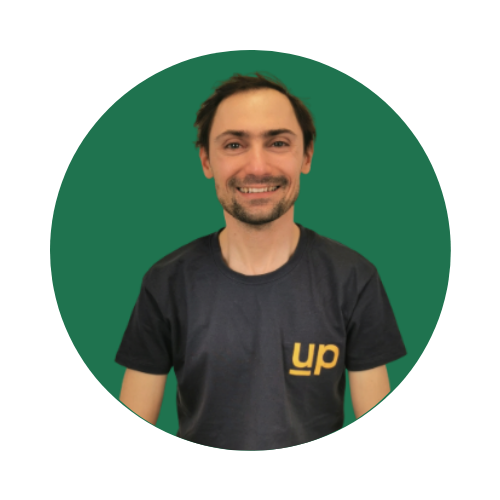 Paul - SEA Expert and SEA Agency Director for 10 years
Passionate about paid and organic search, Paul regularly provides training on these issues, both for our partners and our clients. Concerned about combining visibility and profitability, his working methods are based exclusively on reading the data associated with the specificity of each business model.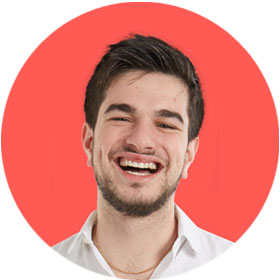 Robin - Traffic Manager and Customer Sucess Manager
Google Account Manager since 2015 and Google Ads shopping specialist, Robin accompanies you in your digital actions to improve your results and grow your business in the short, medium or long term.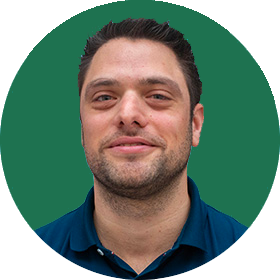 Lucas - Traffic Manager
Lucas has been a SEA expert for 5 years and is one of our senior consultants in paid search, shopping, display and remarketing on Google and Bing platforms. His ROI-centered actions allow you to develop your business on digital once the profitability equation is reached on existing campaigns.
Our offers for SEA acquisition
SETUP
FROM
1 500 €
You want to launch SEA campaigns ? Our certified experts will set up the structuring and calibration of the first optimized campaigns over a period of two months. It's up to you!
COACHING AND SUPPORT
FROM
550 €/month
You'd like to be accompanied every montgh in the management of your paid campaigns. Get help from one of our 20 certified experts and boost your performance.
MULTI-CHANNEL MANAGEMENT
FROM
850€/month
You need to be present on different paid acquisition levers and this requires the management of your campaigns by a team of certified professionals. We implement best practices and manage your growth challenges on a daily basis.
Our clients talk about our expertise in SEA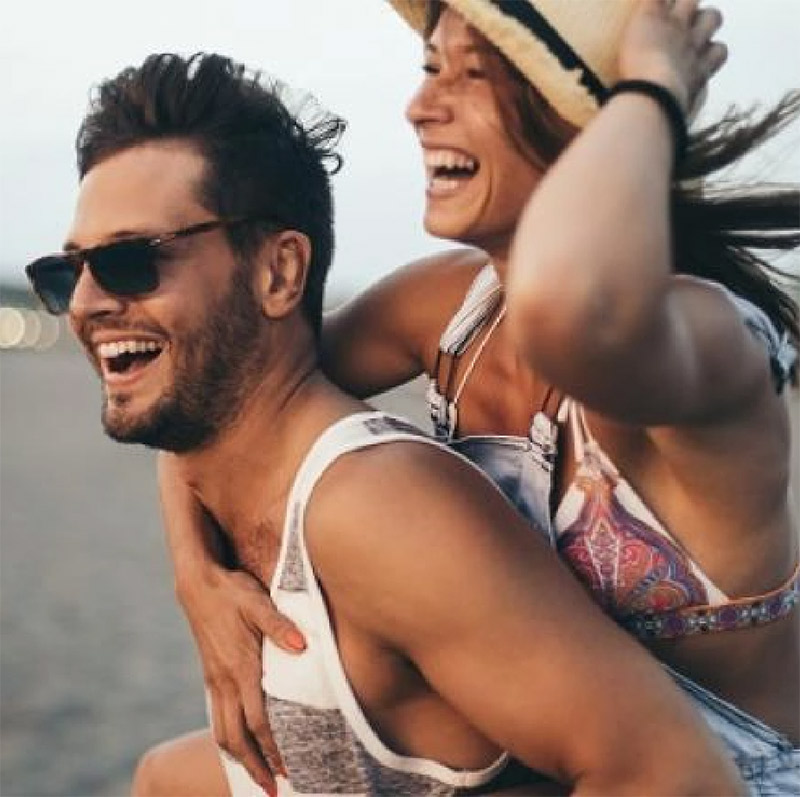 Pavillon prévoyance, a multi-product health insurance company, needed a reliable partner to support them in their traffic acquisition
"We are a mutual health insurance company that offers health coverage. We have invested the web for about ten years with three websites. For 10 years we have been accompanied by several providers. At the time, we had tracking problems, we were combining home-made products while working a little with providers. This was not working and we wanted someone who was an expert in acquisition and in the optimization of this acquisition. It was essential for us to look for a service provider partner who was truly specialized in this area.
PumpUp, with its knowledge of the business and the proper use of Google and the web, was able to guide us towards the most effective keywords, expressions and ads. The first step was an audit of the sites' performance in order to understand which areas were profitable and which areas were causing the sites to lose profitability. From this, PumpUp was able to put in place a traffic acquisition and conversion strategy using Google Ads and natural search. After one year, this allowed us to reduce our cost of acquisition by 8%. We also multiplied by 3 the conversion rate with an internal budget. This is a performance that meets our No. 1 challenge. What we appreciate most about PumpUp is their attentiveness and transparency."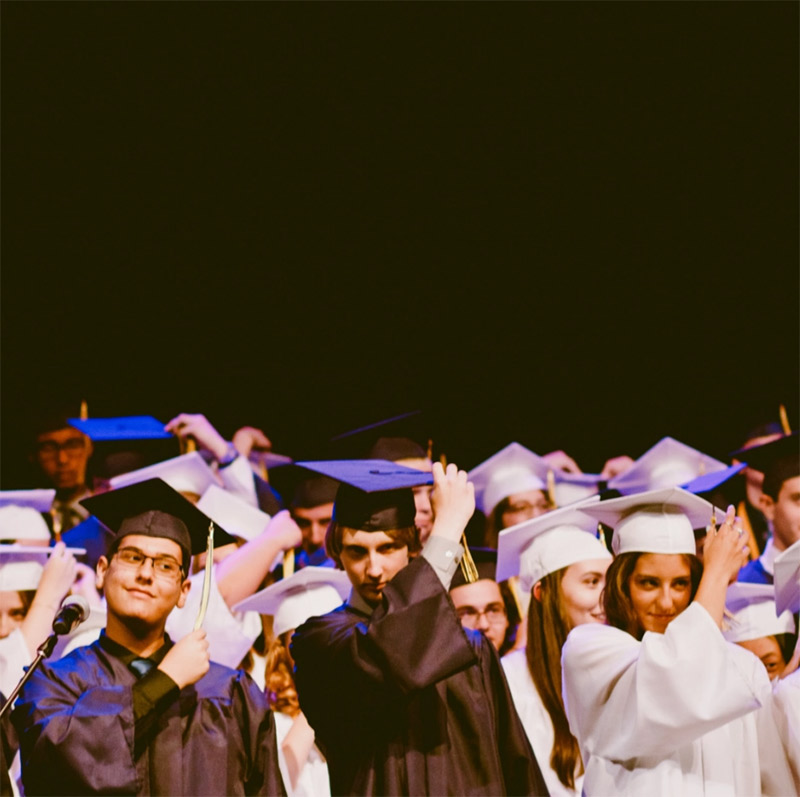 Y Schools, the school network, needed a trusted provider to increase their conversion rate
"The ESC Troyes group is a major player in French higher education. We have 1,800 students in 4 post-bac schools. We also offer continuing professional education for employees, job seekers and companies. We also have two second-chance schools and we are located in some fifteen sites in France and abroad. Over the years, our activities have diversified. We then multiplied our attempts to collaborate with several digital agencies, whether on Adwords project management or on SEO. The main objective was to find the right providers with whom we would have a relationship of trust and with whom we would have good results. We were immediately seduced by PumpUp, by their way of working. We entrusted them with several objectives, the first of which was obviously to increase the number of visits to all of our websites, to increase the conversion rate in order to generate as many leads as possible, but also and above all to increase the quality of our contacts.
PumpUp has implemented a two-pronged strategy, the first focusing on traffic acquisition and the second on digital awareness. With traffic acquisition, we set up Google Ads campaigns, which allowed us, with a budget that decreased in one year, to obtain the same number of contacts for an acquisition cost that was about 24% lower. In terms of digital awareness, they set up YouTube campaigns, which enabled us to get about 250,000 views on the page in two three months. My teams meet with PumpUp's teams on a regular basis, whether it's for monthly dashboards or weekly meetings. That's really what makes PumpUp different and that's what we came for: great customer service. In addition, working with a Google-certified agency guarantees the latest information and updates, and a quality relationship with Google."
The advantages of paid referencing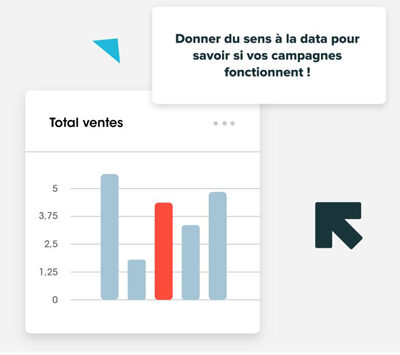 Develop your business with our SEA agencies in Lille, Paris and Grenoble.
If you are here, you already know: SEA (Search Engine Advertising) is a set of actions intended to position your website and your web pages on the first page of Google (for example) for a given keyword in order to give you visibility and thus attract potential customers.
You will have understood that these sponsored links require an optimal level of expertise to ensure the best return on investment. All our traffic managers master these text ads to perfection.
Indeed, our collaborators have at heart to develop the traffic of your site thanks to targeted advertising campaigns generating qualified contacts, some of which will become your customers.
Data is the key to optimize your campaigns
The objectives of launching a paid referencing campaign (Google Adwords, bing Ads…) for a website are multiple:
Increase your brand awareness
This means being visible and increasing the traffic generated on your site by search engines.
Increase the number of qualified contacts
That is, to increase the transformation rate. The objective is to increase sales and generate more turnover via the Internet.
Strengthen your transmedia presence
That is to say, to increase the general visibility by using the Internet as a complement to traditional media (TV, press, radio…). It is therefore necessary to position oneself on the name of the brand and the products in terms of keywords in order to be easily identifiable by the Internet users.
Communicate around a specific event
Such as the launch of a new product, an exceptional promotion or even a crisis situation.
Build loyalty through remarketing
By broadcasting advertisements by retouching only your customers and by offering them, for example, a promotional offer.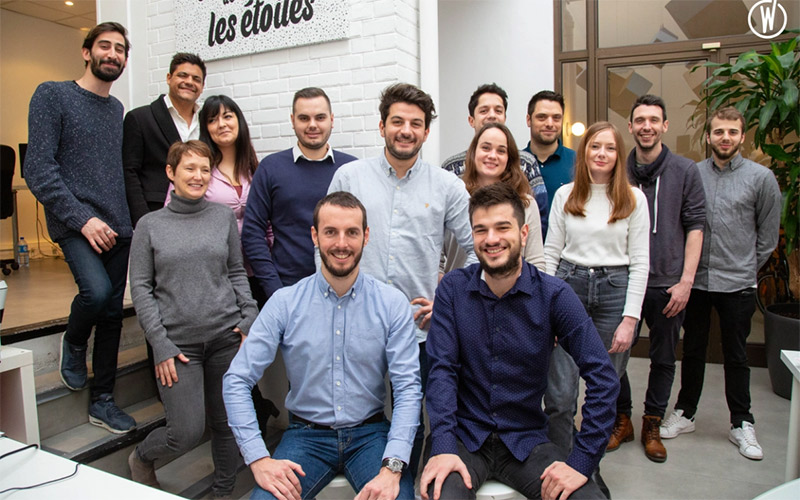 Thanks to numerous tools, we track various performance indicators in order to evaluate the effectiveness of your SEA campaigns.
Lower acquisition costs, increased qualified traffic and impressions (i.e. the number of times your ad is seen), improved ad position or increased conversion rate… all these elements are proof that your sponsored links are working and turning your visitors into customers.
They trust us