Where are we ?
Our digital marketing agency is located in the heart of Grenoble, in the Moonshot Labs incubator, 93 cours Berriat.
PumpUp, a team of experts in Grenoble
Our first agency is located in Grenoble, France. It was created in 2010 under the impetus of former executives of the Hersant group who decided to invest in digital. Our first digital marketing agency was created at the same time as the creation of Google Analytics: a strategic simultaneity that meets the needs of advertisers to optimize the performance of their internet activities through data analytics.
It is Eric Huertas, CEO, at the head of this agency. The team is composed of 11 people: e-business consultants, traffic managers and data analysts.
We are open from Monday to Friday from 9am to 6pm and each member of the staff can be contacted : +334 58 00 53 80.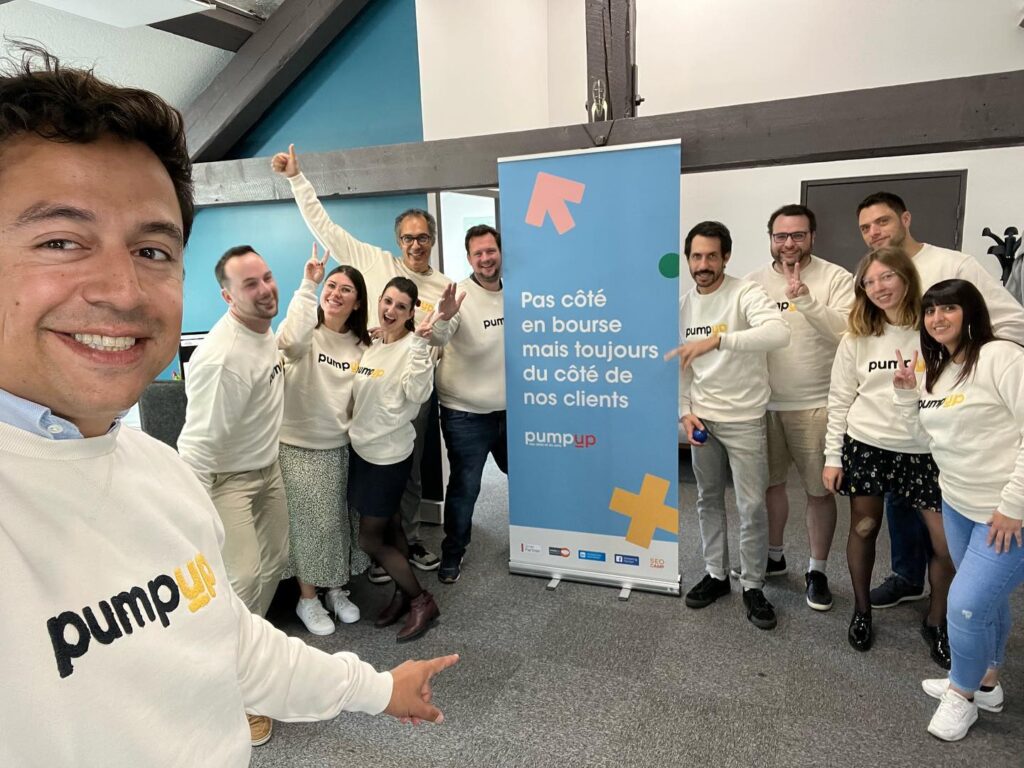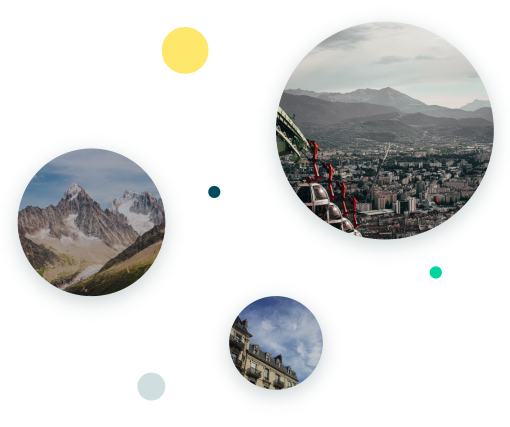 A local presence in Grenoble and its region
Grenoble enjoys a privileged location in the heart of the Auvergne-Rhône-Alpes region, one of the most prosperous and dynamic in Europe. 1/5 works in research, innovation or higher education and more than 200 start-ups have been created in the region in the last 10 years.
Our digital marketing agency is located in the digital innovation center Moonshot Labs in the heart of Grenoble. In an industrial and historical environment, 5 minutes from the train station, 50 minutes from Lyon, 1h30 from Annecy and 1h from Geneva airport. We benefit from a visibility and a proximity for each of our customers and visitors.
Many companies in Grenoble and its region call on us to optimize their digital levers, improve their marketing and sales performance and strengthen their business.
Our digital marketing agency in Grenoble
Our experts are each specialized in their fields: SEO, SEA, SMA with the idea of sharing their know-how and skills. Skills that, when combined, lead a digital marketing strategy to success.
Marketing solutions tailored to your business
Our team build step by step a profitable digital marketing strategy in harmony with your business plan.
Our first objective is to understand your business model to increase the performance of your BtoB and BtoC website by generating contacts for lead sites, by selling online for e-commerce and finally by improving your brand awareness.
Track your conversions with a granular analysis of your performance
At PumpUp, we use analytics tools, which are essential to all digital development and optimization strategies.
The traffic analysis tool allows you to :
Measure the performance of your website and of each of your digital marketing actions
Know the profitability of your different traffic sources
Optimize your investments
Their goals
Build a profitable digital marketing strategy on Google and social networks by :
Generating a qualified audience
Turning visitors into customers
Measuring all the data
Why choose our digital marketing agency in Grenoble?
We are a human-sized digital marketing agency, with a team of experienced consultants who are all certified in many fields such as Google Analytics, Google Shopping, the Search Network, Mobile and also Bing Ads or Hubspot in Inbound Marketing.
1
PumpUp Grenoble, a pioneer in R&D
PumpUp devotes a great deal of effort to research and innovation as part of its missions and its internal and collaborative programs. Grenoble has its own R&D department with a dedicated team.
R&D is more than 8% of our expenses. These investments allow us to improve the efficiency of our methods and the quality of the solutions we offer our customers on a daily basis. To do this, our engineers and developers use digital technology to scale your acquisition levers and offer you innovative solutions.
2
Reactive experts for your project
PumpUp Grenoble implements effective digital marketing strategies, enhanced by artificial intelligence and data.
Each consultant, traffic manager, e-business consultant and data scientist is committed to presenting a value-creating and revenue-generating offer.
From SMEs to large accounts, we know how to adapt to activate the different traffic levers adapted to your company's approach and marketing objectives.
Take the plunge and contact our digital marketing agency. Our experts will build for you a marketing strategy which makes a difference.
set up an appointment
Are you looking for professional digital marketing agency with a dedicated and unique contact? PumpUp, a Google Partner Premier Agency based in Paris, Grenoble and Roubaix, will help you build your digital projects and implement your web strategy.
They trust us