We stand out from other Google Ads agencies !
1
We are an independent Google Ads agency
2
We have held the Google Partner Premier badge for 8 years
3
We are one of the TOP 10 agencies supported by Google Dublin
4
Our experts are Google Ads Level 2 certified
Our Google Ads Agency, a guarantee of excellence
A launch meeting with your Google Ads specialist Traffic Manager.
And your project manager. This customer discovery kick-off allows you to establish a growth roadmap as well as SMART (specific, measurable, achievable, realistic) objectives to be reached.
A strategic recommendation
During the customer discovery point, our team combines technical knowledge with e-business strategy. A thorough analysis of your business model is essential to launch Ads campaigns in line with your company's objectives and the reality of your market.
Tailor-made account structure
Campaigns, ad groups, keywords, ads, everything is a matter of good organization and structuring of the account to allow you to reach your objectives of traffic, leads or sales.
A/B testing of ads
Modifying a single criterion to see which version gives the best results. This practice is necessary to properly optimize Ads and all the campaigns of an account with the objective of obtaining better results.
A monthly quality review with your traffic manager
Our teams work for you! It is therefore essential that you understand the performance related to the optimization of your Google Ads account. Thanks to Data Analytics, we present you with the key indicators that interest you to pilot your digital strategy. You have access to these reports at any time, in your client area, to share them with your teams.
A quality score higher than 9/10
The quality score is the estimation of the quality of the ads, keywords and landing page of the ad. The quality level is calculated on a scale from 1 to 10. The more relevant the components of the quality score are, the higher the quality score is, resulting in lower bids and a better positioning of the ad on the search engine in the sponsored links.
In short, our Google Ads Agency is :
Technical and marketing know-how for your campaigns
A unique teaching method for your marketing manager
Management of actions according to the data collected
Human relations at the heart of the partnership
Other Services
Meet our 3 Google Ads experts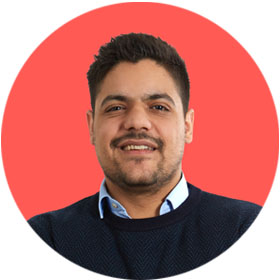 Kevin Fejard - Traffic Manager Senior & Expert API
Kevin is a Senior Traffic Manager at PumpUp, a Google Premier Partner agency. For the past 8 years, he has been helping small and medium-sized businesses structure their digital marketing strategy and make their web investments more profitable. He also integrates automation in the management of his clients' SEA campaigns. This is made possible by API tools made in PumpUp and SA 360.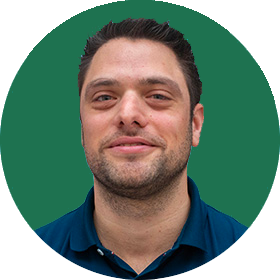 Lucas Bezzina - Traffic Manager
Traffic Manager at PumpUp agency, Google Partner Premier. For the past 4 years, he has been using his know-how to help small and medium-sized businesses structure their digital business strategy and make their investments on the web more profitable. He also integrates the inbound marketing strategy in addition to the management of SEA campaigns for his clients.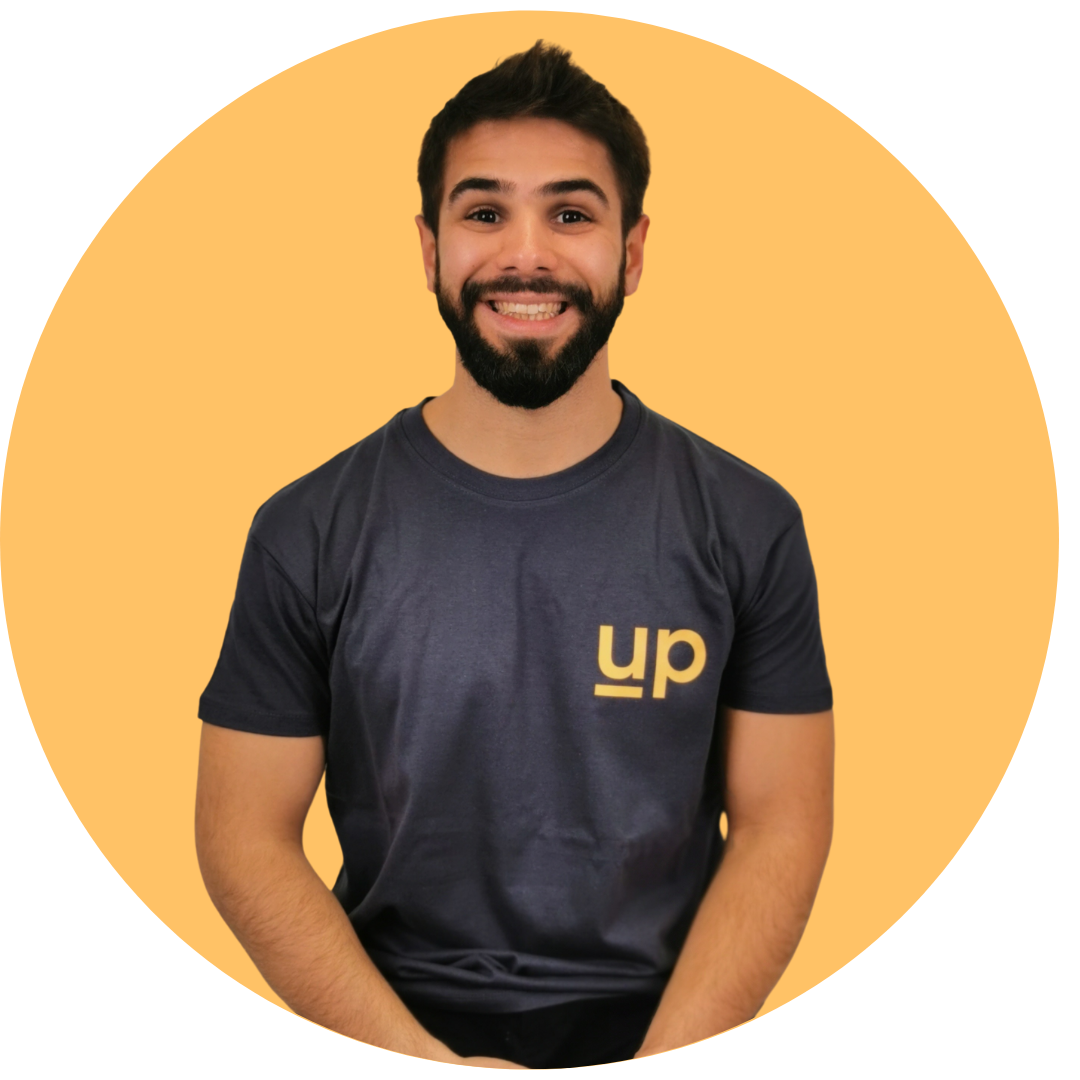 Lucas Briche - Head of Acquisition
A PumpUp expert for the past 4 years, Lucas is one of our senior consultants in paid search, shopping, display and remarketing on the Google and Bing platforms. His ROI-focused actions allow you to develop your digital business once the profitability equation has been reached on existing campaigns.
Our clients talk about our expertise on Google Ads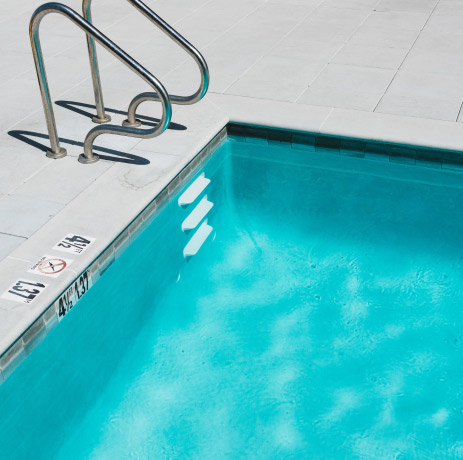 Alliance Piscine, a family-owned business in the family pool sector, needed to register more leads at a better cost.
"We manufacture swimming pools in 6 factories in France for the French market and neighbouring areas. Even though our market is competitive and our means relatively limited and constrained in relation to our ambitions for national distribution, little by little, with the help of PumpUp, we have gone from a few thousand registered forms to more than 10,000 forms per year today. PumpUp has succeeded in working on more refined targeting, which means that with the same amount of traffic, or even less, we manage to get more good quality forms. Our customer acquisition cost has gone from about 100 euros to about 15 euros. With PumpUp, we have a quality information dashboard and therefore a continuous improvement system every month. The quality of the human relationship, the professionalism and the efficiency, marked by figures, make PumpUp feel considered !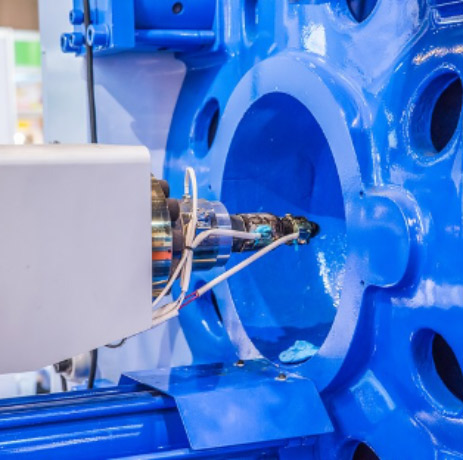 Plastem, an industrial SME specialized in the development and design of injected plastic parts was looking for a long term partner for their Ads campaigns.
"We are specialized in the injection of plastic material for merchandising, industry and office and store fitting. Very early we believed in the digital world so in 2003 we started to set up a showcase site. The sites became very technical, the management of keywords, tracking, Google Ads, Bing Ads became sharp. So something that used to be possible to do personally has become very difficult, it has become more and more technical, hence our approach to PumpUp to have a long-term service with a person who knows the history of our company and not with a contact who changes from one month to another. We first had some background work done, especially in the choice of keywords and the type of auction. Since the launch in 2016, we have seen a 300% increase in sales on the e-commerce site. This is a result of the work of Google Ads campaigns and SEO. I recommend PumpUp for its regional location and for its regular contact and the relationship with a single contact person with long-term follow-up."
The benefits of Google Ads
Definition of a very precise audience
Google Ads allows our experts to deliver relevant ads to people interested in your product or service.
Be visible at the right place, at the right time and for the right person
Whether it is through Google search, the display network, YouTube or Google Shopping.
A quick win on the short term
Unlike a seo strategy that takes time, launching a google ads campaign allows you to rank immediately at the top of the search results and on targeted keywords.
Some key figures
91%
of French people use Google
100
billion requests each month
52
of users click on sponsored results
All you need to know about google Ads
Understanding Google Ads
Google Ads, in concrete terms
Find a Google Ads agency
What is Google Ads? What is it for?
Google Ads, formerly known as Google Adwords, is the advertising network of Google. This online advertising program allows to set up advertising campaigns and to display ads on the search engine results page according to the requests of the Internet users. With this service, Google has responded to the visibility needs of companies on the net, which had difficulties in attracting new visitors and prospects when the first websites were created in the 90s. The Google Ads system was launched in 2003, allowing to organize advertising campaigns in real time while controlling the budget and making a very precise targeting in terms of geographical area, language or media used.
Google Ads is today the most used online advertising network by companies. It gives them the opportunity to be more visible and to attract qualified prospects by answering specifically to their research. Today, nearly 90% of French people use Google to search the web, and nearly 100 billion queries are made every month.
SEO vs SEA, how to choose ?
There are several ways to increase your visibility on the web and acquire traffic on your site. The organic referencing or SEO and the paid referencing or SEA are among the strategies adopted by companies. Google Ads falls into the second category. SEO refers to the positioning of a web page in the search engine results. A good SEO translates into a display of the page in the first page of results, on relevant keywords and adapted to the activity. SEA refers to sponsored links, which are also called display or sponsored articles.
SEO and Google Ads represent two different sources of traffic but have the same objective of improving visibility and acquiring traffic. Organic referencing reinforces the legitimacy of the site and gives long term results, while paid referencing allows to acquire traffic quickly in exchange of a certain financial amount. An SEO strategy is long to set up and requires patience. It is therefore recommended to launch Adwords campaigns as soon as the site is launched, in order to be visible immediately while taking the time to implement its SEO strategy. As Adwords campaigns do not influence the SEO positions, it is important to carry out both strategies together, as they both represent an important visibility lever.
How does Google Ads work?
The new Adwords interface, called Google Ads, was launched in 2016. After creating your account, you land on the "Overview" page, which displays continuously updated statistics and allows you to track the overall status of your campaigns. In order to navigate through the interface, it is necessary to use the vertical panel on the left side of the screen. All your active campaigns are displayed there by default. To create ads and ad groups, the process is unique and you have the possibility to create as many ads as you want, when you want.
The vertical menu bar is located next to the navigation panel and offers a large number of features and pages related to your account: recommendations, ad groups, extensions, keywords, audience, delivery schedule, and many more. You also have access to data, reports and dashboards in the "Reports" and "Variables" tabs, as well as statistics on your conversions and a shared library by clicking on the "Tools" icon. And let's not forget the keyword planning tool, which is very useful to perform a semantic analysis and identify the most suitable queries for your business.
What are the objectives of an Ads campaign?
Googles Ads meets various needs and fulfills several objectives, the first of which is the acquisition of traffic to its site, with visible results quickly. The Google ads campaigns also allow to :
Generate more qualified traffic. The ads respond to the requests of Internet users and increase the rate of transformation or conversion, which leads to increased sales and turnover. This is especially the case when the targeted keyword is very precise: the visibility is reduced but the chances of conversion are higher.
Increase your online visibility. By creating ads related to keywords often used by Internet users, your site is more present on search engines.
Communicate easily on an exceptional event, such as a promotion or the release of a new product. An advertising campaign on Google Ads can counterbalance the sometimes very long delay of an SEO action.
Reinforce the transmedia image of the brand with a visibility on the web in addition to other media such as television, press or radio. It is recommended to play on the name of your brand, so that Internet users can easily find you.
Who is Google Ads and SEM (Search Engine Marketing) for?
Google's advertising network is interesting for any type of company with a digital presence. The implementation of a good SEM strategy is particularly essential for :
Managers of small and medium-sized businesses.
The new entrepreneurs and creators of companies seeking to make their business known.
Managers of e-commerce sites.
Managers of physical stores wishing to distribute their products on the web to reach a wider audience.
Webmasters, bloggers or influencers looking for new subscribers and members.
A product creator who wants to make his invention known.
How does bidding on Google Ads work?
Advertising on Google Ads is based on the auction system. Each advertiser chooses the type of auction that is best suited to the optimization of his campaign. He can choose among several options, namely:
The cost per click or CPC, which is the most used by site owners. The principle is simple: each time a user clicks on the ad, the advertiser pays an amount fixed in advance, whether the visitor has made a purchase or not.
The cost per acquisition or CPA. Here again, the advertiser pays per click, but the amount of the bid is adaptive and automatically calculated according to the history of conversions. This strategy allows to benefit from an optimal CPC.
The cost per thousand displays or CPM, which leads to a payment from the advertiser when his ad has been seen at least 1000 times on the search engine results, whether the users have clicked or not.
How is the position of an ad determined?
A number of advertisers are positioned on the same keyword. The search engine has therefore set up a system to determine the position of such and such an ad for a particular keyword. This system is based on the "Quality Score" of the advertiser's site. Even if the amount of the bid is lower than that of the competitors, an advertiser can still be placed in the first positions if it has a better Quality Score. The score ranges from 1 to 10 and depends on several factors, including the visibility of the URL, the advertiser's history, the relevance of the ads to the expectations of Internet users, the overall consistency between the groups of ads, the targeted query, the landing page, the speed of loading the page, etc.
How to define your budget on Google Ads?
As you have understood, if the impressions are free, the clicks are paid. For an optimized campaign, it is essential to build your Ads budget beforehand. Different methods can be applied, but in general it is advised to :
Organize the campaigns according to the different product categories, in order to define the global maximum budget that you wish to reserve for each category according to their strategic importance.
Calculate the profitability of each product category, by allocating a certain visibility budget to them according to your margins and the amount from which you are profitable. To identify the right amount, you can turn to the estimation of the traffic cost of a keyword thanks to the keyword generator tool of the Google Ads interface or analyze your conversion rate on Google Analytics. The latter allows you to determine after how many visits a purchase is made and the number of sales allowing you to make a financial profit.
The help of an expert can be very useful to evaluate your Adwords account and help you optimize the profitability of your ads.
What is the best way to structure your Ads account?
Google Ads is a tool of great performance but it can be complicated to use when you want to exploit it in depth. It is therefore essential to structure your account in an optimal and thoughtful way. For successful paid search campaigns, it is essential to segment your account. The structure of Adwords is comparable to that of Russian dolls: the campaigns corresponding to the main product categories are segmented into ad groups each containing keywords of the same semantic family. The ad groups are themselves composed of ads for each keyword of the group. You should not hesitate to create a large number of ad groups, a fine and precise structuring is generally the best way to manage an Adwords account.
This structuring work takes time, that's why you can call upon a SEA expert to manage it.
What do you need to do to successfully target keywords on Google Ads?
Choosing the right keywords is as important for paid search as for natural search. To properly identify your keywords, it is important to know that a good keyword is based on 3 essential elements:
Relevance. Your keywords must reflect your activity and your products and generate qualified traffic. The keyword must correspond to what you sell and offer.
Search volume. Each keyword is more or less typed by Internet users. Position yourself both on queries with a high search volume and on more precise queries, less typed but generating conversions.
The competition. It is particularly difficult to convert on keywords for which the competition is great. The good strategy is to position yourself on keywords with the most interesting ratio between the volume of visits and the number of competitors.
Once you have these criteria in mind, you have a number of tools at your disposal to identify interesting queries, including
The Google Adwords keyword planner.
The dynamic ads of the search network or DSA.
Google Webmaster Tools.
Google related searches.
Google Trends, which has the particularity to indicate the seasonality of each keyword.
Finally, be careful not to target too broad match keywords that will not convert, and to look for new keywords constantly. When configuring your Google Ads account, you have the choice between an "expression" targeting and an "exact" targeting. The first one displays your ad even if the search terms are not typed in the same order.
How to optimize your Google Ads campaign?
Google Ads, unlike other advertising methods, has the advantage of providing you with very precise reports on the management of your budget and the amounts spent. To optimize your Adwords campaigns and thus reap the maximum benefits, it is recommended to :
Follow your conversions via the tab " Reports " section " Conversions " of the interface. To analyze the conversions of a particular page, it is necessary to add a javascript code provided by Google Ads in the code of the final page of the conversion tunnel (for example the order confirmation page).
Segment the campaigns of the search network and the content network. The first ads appear in the list of search engine results while the second are displayed on selected sites. Since the transformation rate is very different in both cases, it is strongly recommended to follow them separately.
Organize correctly the campaigns and groups of ads.
Remove unprofitable keywords, identified through reports on search queries and locations.
Work on your text ads to make them more and more efficient.
Why you should bid on your brand name ?
Most brands bid on their brand name on Google Ads with a specific campaign. Even if it is already in 1st position in the natural referencing, buying your brand name on Google Ads is still a smart strategy. The reasons are as follows:
The cost is low.
This strategy helps to increase your Quality Score.
The competition will no longer be interested in buying your name.
You increase your visibility on the search engine and make price comparison sites or companies with a name close to yours go down.
This allows you to perform A/B testing on your brand name or site, creating several versions of ads to get the major search trends and work on your selling points.
Generally speaking, advertisers who buy their brand name show a positive return on investment.
How to write effective Ads?
Working on your text ads is essential to optimize your Google Ads campaigns. A good quality content can quickly increase your conversion rate, while reducing the cost per click. To write a performing ad, it is first necessary to use different marketing, commercial or communication approaches. Here are some key tips that can guide you in writing:
Test different messages and ways to highlight your product.
Involve a sales person who knows your customers very well, the arguments that can convince them and what interests them.
Take inspiration from the messages used by your competitors.
Talk about the benefits before presenting the features.
What are the other settings to consider for your ads?
When creating an ad, it is necessary to focus on several elements:
Performance. You must take into account the main key performance indicators (click rate, conversion rate, CPC, etc.) to evaluate the success of your campaign.
The choice of keywords.
The structure of your campaigns. It is essential to segment your campaigns by major themes. At the geographical level, you can target campaigns by zone to transmit a message adapted to the location of the visitors.
The care given to the ads. Do not hesitate to use the extensions of opinion, location, price, etc. to optimize your campaign.
management of your campaigns. Fine-tune your bids and make adjustments to time or location settings to maximize the delivery of your ads.
Mobile strategy. Think mobile first by adapting your ads.
Why ad extensions are needed ?
Google Ads offers several types of extensions:
Review extensions: adding customer reviews.
Call extensions: display of a phone number.
Location extensions: indicating an address.
Price extensions: mention of the cost of products.
SMS extensions: offer the user to communicate by SMS to receive more information.
Teaser extensions: adding a third line to express commercial advantages.
Application extensions: highlighting your mobile application.
Add-on link extensions: highlight additional products or categories with a clickable link.
Image extensions: display images linked to your ad.
Adding extensions is free and can be done directly from your account via the "Ad extensions" tab. They allow you to personalize your ads by adding components that encourage the user to click and by drawing attention to specific elements of your offer. The ad extensions are real assets to enhance your message.
What is Google Ads personalization?
Following the General Data Protection Regulation (GDPR), Google proposes to Internet users to control which ads are proposed to them thanks to a tool allowing them to personalize the ads. This is the solution that Google has found to prevent Internet users, concerned about data protection, from using ad blockers or other browsers, as advertising is the main means of remuneration for the firm.
The Internet user selects or deactivates categories via the "Preferences" tab of his account, which allows Google to show him ads related to his interests. This system satisfies both the advertiser, who targets individuals who are a priori interested in his offer, and the Internet user, who is not inundated with ads that do not interest him.
How to re-engage your audience with Google Ads ?
Today's consumer is very volatile and has access to a lot of information. It is therefore necessary to constantly re-engage your visitors. In general, a single visit rarely turns into a purchase, and the time to decision before buying is rather long. You can see the average time to conversion in the attribution reports on the search network, which is often expressed in days. Depending on the maturity level of the user, this time is more or less long. It is therefore recommended to segment the visits into 5 audience lists corresponding to different maturity levels. You can then personalize your ads to offer a message adapted to each type of audience, thanks to the If Adwords function. With the Customer Match ! service, Google Ads also offers the possibility to insert your customer contacts, in order to propose them new offers.
What is the format of the display banners on Google Ads ?
For your banner to be accepted by Google Ads, it must correspond to one of the following dimensions: 160×600, 300×250, 480×120, 728×90 or 320×568 for the mobile format. It is advisable to make two types of banners per size and to do a regular testing. Note that a .gif banner format and animations will have a very positive effect on the click rate, taking into account that the weight of the banners cannot exceed 50 kb and the duration 30 seconds. These animated banners cannot be used for mobile formats.
Another point of vigilance: the image ads must have a link with your activity and be readable. Images that are not very sharp or too flashy will be rejected by Google.
How to measure adwords clicks that visit your store?
With the "Store Visits" service, Google Ads allows advertisers to know which visitors clicked on their ad and then went to the store. These visitors consulted the product information and then decided to go and see it directly in the store. With this, you can analyze the impact of your online advertising on physical sales and you can make the link between the two acquisition channels.
How does Google Ads measure this? It uses a metric called "Total Estimated Conversions" based on the Google Maps data of users who selected the "location history" feature. Their ID then links an Adwords ad they received or clicked on to the visit in the physical store.
Please note: in order to have access to the number of estimated store visits, you must link your Google My Business and Google Ads accounts. To be able to use this drive-to-store solution, you must also own several stores, have created a Google My Business account for each of your points of sale, and have already benefited from several thousand clicks.
Why has Google Ads rejected my ad ?
Google is attentive to the quality of your ads, on which depends your click rate and therefore its remuneration. To publish an Adwords ad, there are some rules. The first rule seems obvious: the prohibition to sell certain products, such as weapons or drugs. There are also a certain number of requirements in terms of content, such as the prohibition to use expressions that are too generic, too many superlatives, abusive capitalization or to display a link to a non-operational site. In addition, all ads in a group of ads must link to the same domain name.
To find out why your ad was refused, simply click on the small icon displayed near the "refused" indication.
How do you measure performance of paid ads?
When it comes to analyzing the impact of your ads, there are two key performance indicators to keep a close eye on:
The conversion rate, which allows you to see which ads are generating the most conversions (purchases, leads, etc.). This indicator also allows you to see the evolution following a change of words or sales pitch.
The CTR for click through rate, less important than the conversion rate, but which informs about the quality level of your ads and their adequacy with the expectations of the Internet users. A low click-through rate indicates that a low proportion of Internet users who saw your ad clicked on it. This should incite you to rework your ad in order to make it more efficient and attractive.
How to tell if your ads agency is doing a good job ?
The management of Google Ads campaigns is usually entrusted internally to the team in charge of digital marketing or outsourced to a digital agency. When you outsource to a web agency, it is important to ensure that your campaigns are well organized. It all starts with the choice of the agency you are going to work with. To make your choice, we advise you to :
Define your objectives.
Estimate your budget.
Benchmark agencies by studying their e-reputation.
Choose a Google Partner Premier Certified agency.
Once the Google Ads agency is selected, you will have to follow up on the missions carried out and monitor the achievement of the objectives. Even if you don't master the Google Ads rules for a good optimization of ads, you can interpret the statistics. Be careful not to go to the search engines to check the ads, which could lead to an unnecessary drop in the click rate. So here are some indicators to follow:
The number of impressions.
Number of clicks.
Click-through rate.
Cost per click, which indicates the average cost of a click for an ad.
The bounce rate, which indicates the proportion of visitors who only consulted one page of your site before leaving it.
The number of conversions.
The conversion rate.
The turnover, that is to say the amount of sales linked to Google Ads.
To have an idea of the display of the ads, you can use the Ads tool " Preview and diagnosis of ads " accessible via the tab " Tools ". If an ad is not displayed correctly, Google provides you with explanations.
So, use the Google Ads interface at your leisure to make sure that your campaigns are well managed.
Google Partner Premier : What is it ?
The Google Partner certification is delivered by Google via Academy for Ads to agencies and digital marketing professionals who have proven their skills and advanced knowledge of the tools provided by Google. Such a professional accreditation increases the agency's legitimacy with clients. The Bing Ads certification is a similar accreditation, but issued by the search engine Bing.
To obtain the Google Partner certification, it is necessary to have passed the "Google Ads Basics" assessment and one of the specialized assessments related to mobile advertising, display advertising or search advertising.
If you want to work with a real expert in Google Ads or Bings Ads, we recommend certified agencies. Google Partner agencies are listed in a directory provided by Google and have access to various case studies and marketing analyses for constant updating of knowledge.
They trust us