Search Ads 360 drives performance through integration with the Google Marketing Platform or GMP technology stack.
Indeed, the most time-consuming tasks of the advertising network have been absorbed by the Machine Learning, which is able to automate several essential points:
The bidding strategies on your keywords are automated: you benefit from the most refined bidding, adjusting every 4 hours according to your business data.
Automated writing of your ads, based on the media content of your product flow and the integration of formulas.
Model your own attribution model: assigning value to all brand entry points is one thing, but having your own model, based on your business and data, is another!
Thanks to 360 solutions, it is also possible to share audiences between agencies: your social networks, which are push levers leading to rapid audience building, are leveraged on Google solutions!
At PumpUp, our SEA experts assist their advertisers in the onboarding of the solution, in the configuration of the link between the product catalogs and the distribution network and in the optimization of the campaigns (of course!).
We stand out from other Search Ads 360 agencies!
1
Guidance on the optimal use of the platform within the Google Marketing Platform or GMP
2
Implementation of inventory campaigns allowing the dynamic management of complex catalogs (+10k products) and in movement as single products without stock
3
Create customized bidding strategies for the client/automatic bids making arbitrages up to 4 x per day
4
Real-time reaction to a constantly changing market
5
Integration of pixel floodlight to share audiences between agencies and eliminate duplicate conversions
Our Search Ads 360 Agency, a guarantee of excellence
Each offer includes :
Analysis of your business with a team of business and technical experts
The set-up of your campaigns and your network by our technical experts
Recurrent optimization of your campaigns and landing pages
Detailed accounts of our actions in a complete and dynamic report
Increased security : building expense tracking media for total control
In short, PumpUp Search Ads 360 is
A media ecosystem to analyze the customer search journey in order to take the best decisions
A personalization strategy while selecting the products to be promoted
Real-time insight management to make better business decisions
More powerful customer journey analysis through activity reporting, attribution tools and third-party solutions
Other Services
Meet our 3 Search Ads 360 experts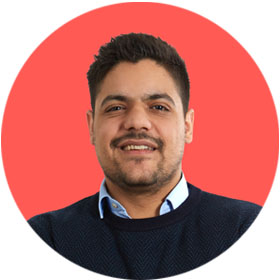 Kevin Féjard - Head of Acquisition at PumpUp
Kevin is an expert in communication and digital marketing, SEA, SEO, SMO on various business models with budgets ranging from a few hundred euros to 7 figures. His pragmatic, rigorous and analytical temperament has enabled him to develop various skills and expertise on the different SEA networks: Google Ads, Bing Ads, Microsoft Ads, Linkedin Ads, Facebook Ads. He has been accompanying advertisers of all sizes and sectors in their growth strategies since 2012.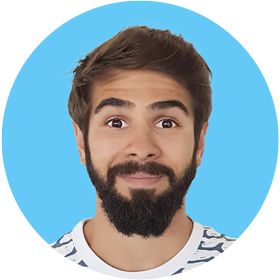 Lucas Briche - Head of Acquisition at PumpUp
Traffic Manager at PumpUp, Google Partner agency. I drive the profitability of your websites and your digital development.
Our clients talk about our expertise on Search Ads 360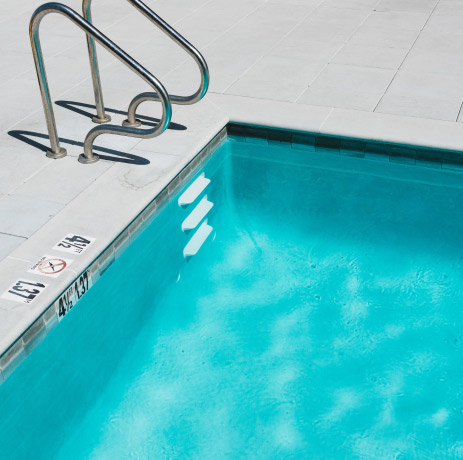 Alliance Piscine, a family-owned business in the family pool sector, needed to register more leads at a better cost.
"We manufacture swimming pools in 6 factories in France for the French market and neighbouring areas. Even though our market is competitive and our means relatively limited and constrained in relation to our ambitions for national distribution, little by little, with the help of PumpUp, we have gone from a few thousand registered forms to more than 10,000 forms per year today. PumpUp has succeeded in working on more refined targeting, which means that with the same amount of traffic, or even less, we manage to get more good quality forms. Our customer acquisition cost has gone from about 100 euros to about 15 euros. With PumpUp, we have a quality information dashboard and therefore a continuous improvement system every month. The quality of the human relationship, the professionalism and the efficiency, marked by figures, make PumpUp feel considered!"
Read the full testimony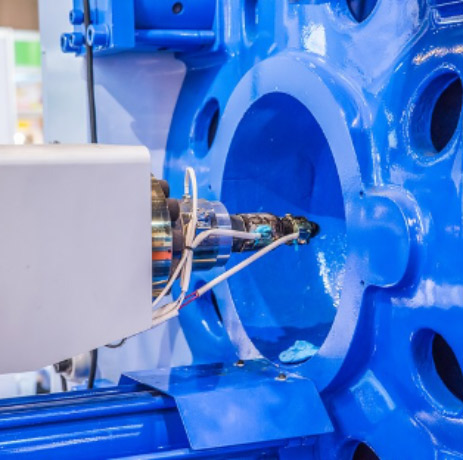 Plastem, an industrial SME specialized in the development and design of injected plastic parts was looking for a long term partner for their Ads campaigns.
"We are specialized in the injection of plastic material for merchandising, industry and office and store fitting. Very early we believed in the digital world so in 2003 we started to set up a showcase site. The sites became very technical, the management of keywords, tracking, Google Ads, Bing Ads became sharp. So something that used to be possible to do personally has become very difficult, it has become more and more technical, hence our approach to PumpUp to have a long-term service with a person who knows the history of our company and not with a contact who changes from one month to another. We first had some background work done, especially in the choice of keywords and the type of auction. Since the launch in 2016, we have seen a 300% increase in sales on the e-commerce site. This is the result of the work of Google Ads campaigns and SEO. I recommend PumpUp for its regional location and for its regular contact and the relationship with a single contact person with long-term follow-up."
The benefits of Search Ads 360
Search Ads 360 has distinct advantages over other ad networks:
You used to use the classic Analytics attribution model, but you don't recognize yourself in it anymore? Does the first interaction not make sense to you because there are too many channels? The last interaction doesn't make sense either, because it is related to branding or product name, and you already have a strong presence on these terms?
Search Ads 360 offers you a fine-tuned attribution, according to your business data, where your campaign parameters find a place in the total value of conversions. Analysis and maximum performance guaranteed!
The objective is to acquire traffic through campaign management tools while maximizing your revenues.
Automated writing of each ad according to the data of the feed (based on formulas): no more countless hours of writing your ads, according to each product. Do you have large product lines and thousands of products? No worries! Each of your ads is personalized…
Like a Shopping feed, your Search ads find an incredible granularity on the engines, despite the large number of references.
Audience sharing across ad networks: the 360 ecosystem allows you to cross-merge audiences intelligently and take advantage of all ad networks. Your target, your audience, your persona is reached, wherever it is, your message evolves at the same time.
Analysis of the performance of the ads and each keyword of your campaign directly from the Search Ads 360 dashboard.
Default last click interaction conversion credit
Creation of remarketing lists and sharing in the Display & Video 360 network
AVANTAGE 1
Automated writing of ads by formulas: saving precious time on large product catalogs !
AVANTAGE 2
A finer attribution than other tools: a conversion value based on each interaction with your business
AVANTAGE 3
An ultra-fast and direct bidding: you are, in real time, observed by the algorithm to optimize your bidding
AVANTAGE 4
Integration of Search Ads 360 and Google Analytics 360 reports and association with your Microsoft Advertising account (Bing search network)
A few numbers
91%
of French people use Google
100
billion requests each month
52%
of users click on sponsored results
They trust us