We stand out from other Google Shopping agencies!
1
We help you select the most relevant part of your product catalog according to your budget and your objectives.
2
We analyze each product to evaluate its profitability. We help you define the right bidding strategy. We can then highlight the individual performance of each product, enhance the value of those that sell best and optimize the performance of other products in case of shortfall.
3
Google Shopping works by combining two platforms, Google Ads and Google Merchant Center (catalog of your product flow). Two tools that we master perfectly as a Google Ads agency.
4
Our experts are certified: these powerful tools require some technical expertise. PumpUp experts help you get the most out of them.
5
We constantly monitor performance: data . We know how to interpret it to constantly improve your performance. Our goal: to achieve results that match your ambitions.
Our Google Shopping agency, a guarantee of excellence
The PumpUp methodology for effective Google Shopping optimization is a set of proven techniques :
Verification of the product flow (audit and diagnosis)
We carefully scrutinize the different data of your product flow to analyze its construction and give the best possible visibility to your products.
Enriching the product feed
The quality of your product feed is crucial to the success of your Google Shopping campaigns. We work continuously to adjust and improve it: working on product names and descriptions to ensure that they contain the most profitable keywords identified through the search campaigns.
Set up of Google Shopping SEA campaigns
Because setting up a campaign cannot be improvised, we are at your side for the creation of your campaigns. Linking your Merchant Center account to your Google Ads account, importing your product information, setting up the campaign… PumpUp manages your campaigns from A to Z.
Optimization of SEA campaigns
Images, product titles, promotions… all these elements need to be optimized regularly via Google Merchant Center. We can focus on your top products and improve the quality of your product flow.
Reporting
Throughout our collaboration, we give you access to a data studio made in PumpUp. This gives you real-time access to the results of the actions taken. And because some of the data is particularly technical, we organize regular updates to give you details of the performance achieved using simplified tools.
In short, our Google Shopping agency is :
An original methodology, technical and webmarketing, to build advertising campaigns that will REALLY make your business take off.
A personalized accompaniment, because each customer has specific problems in his sector.
In-depth work on data analysis: making numbers talk to act effectively
A unique mindset, a human approach
Expertise and efficiency to meet customer acquisition challenges
Other Services
Meet our 3 Google Shopping Experts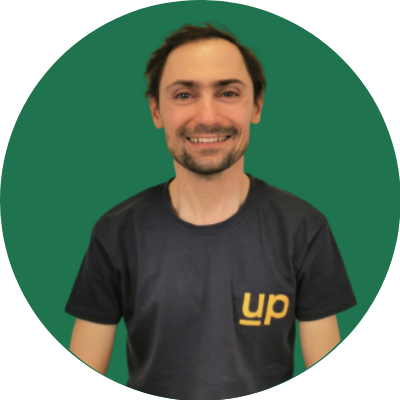 Paul Raimond - Traffic acquisition manager and E-Business strategy expert
Passionate about SEA, Paul regularly provides training on these issues, both for our partners and our customers. Concerned about combining visibility and profitability, his working methods are based exclusively on reading the data associated with the specificity of each business model.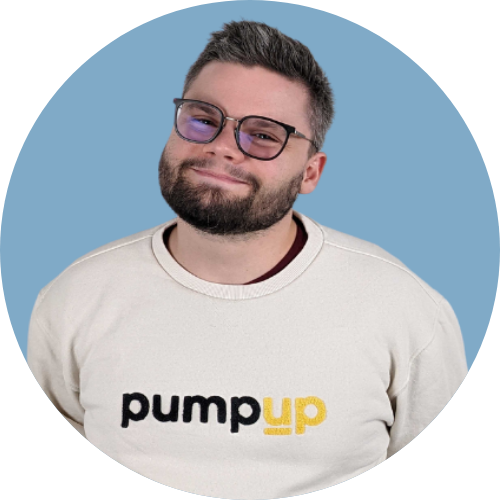 Alexandre Rompteau - Traffic Manager at PumpUp
After many professional experiences, Alexandre chose to become a Traffic Manager at PumpUp Agency. With his 3 years of experience, he accompanies his clients on Google Ads, Microsoft Ads, Facebook Ads and other advertising networks. Today he is the leading expert on Facebook Ads at PumpUp. He accompanies and advises his clients to make their digital business flourish.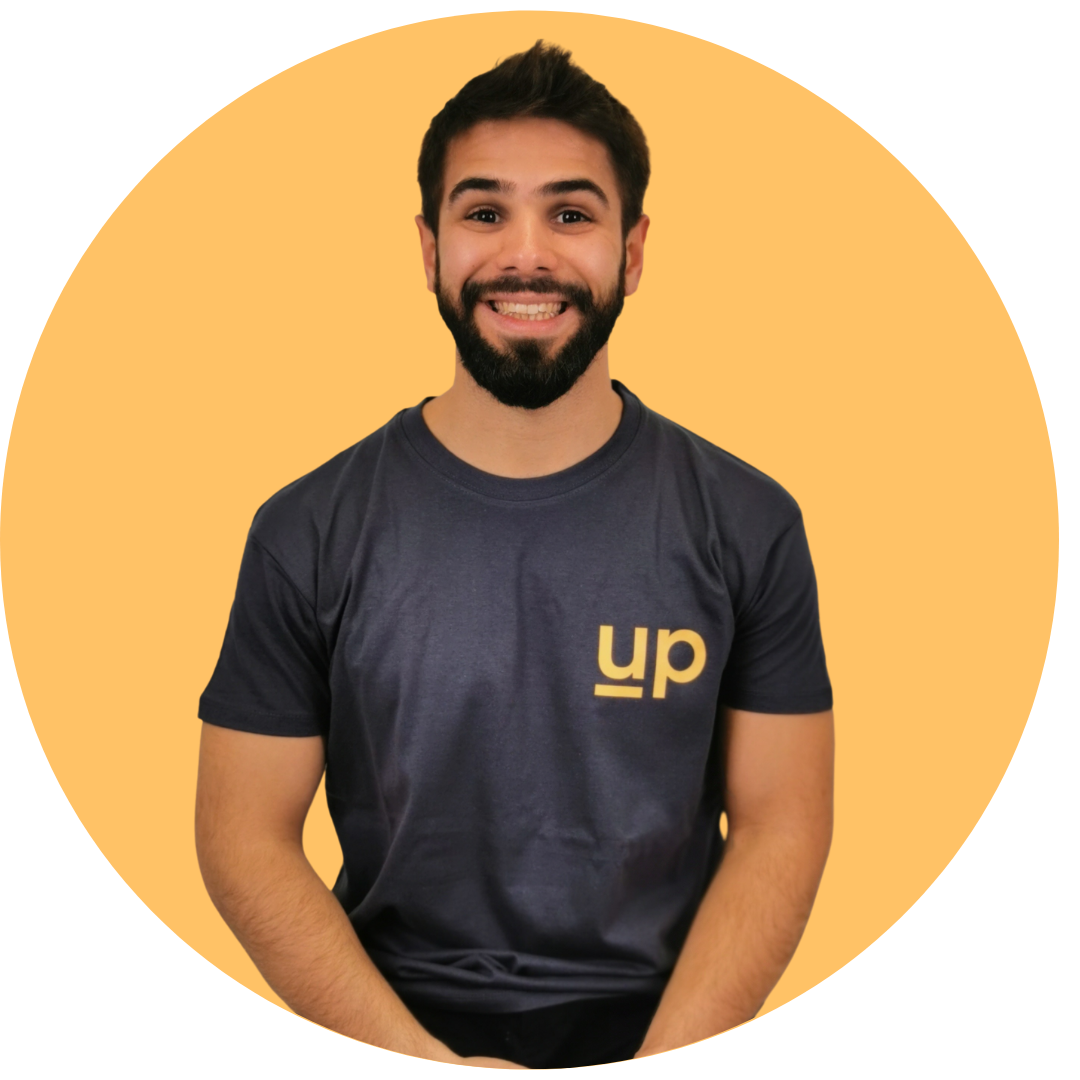 Lucas Briche - Head of Acquisition at PumpUp
Lucas joined PumpUp in 2017 at the opening of the North branch to consolidate the Traffic Manager team. He accompanies his clients from the identification of the need, through the strategy to the deployment of actions. And this on many levers: Google, Facebook, Linkedin.... Champion of the North of weightlifting, his competitive spirit is also revealed in his work. A true challenger, he does everything to help his clients reach their goals. His specialty? He is the king of creating good landing pages that convert!
Our customers talk about our expertise on Google Shopping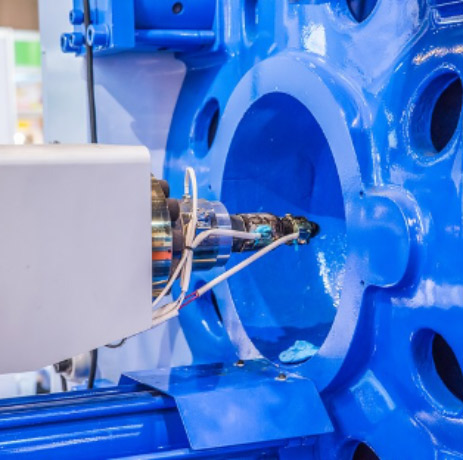 Plastem, an industrial SME specialized in the development and design of injected plastic parts, was looking for a long-term partner for its Ads campaigns.
"We are specialized in the injection of plastic material for merchandising, industry and office and store fitting. Very early, we believed in the digital world, so in 2003 we started to set up a showcase site. The sites became very technical, the management of keywords, tracking, Google Ads, Bing Ads became sharp.
So something that used to be possible to do personally has become very difficult, it has become more and more technical, hence our approach to PumpUp to have a long-term service with a person who knows the history of our company and not with a contact who changes from one month to another. We first had some background work done, especially in the choice of keywords and the type of auction.
Since the launch in 2016, we have seen a 300% increase in sales on the e-commerce site. This is a result of the work of Google Ads campaigns and SEO. I recommend PumpUp for its regional location and for its regular contact and the relationship with a single contact person with long-term follow-up."
The benefits of Google shopping
Use the power of Google to display your products
Any e-commerce company wishing to develop their business wants to use the power of Google, the most used search engine in the world. Most Internet users preparing to make a purchase make a request in a search engine. And with Google Shopping, the magic happens: in a few seconds, the potential customer sees dozens of products appear in photos, even without clicking on the "Shopping" tab.
Increase the visibility of your product catalog
A simple query on a search engine can generate several Google Shopping ads and thus increase your visibility on the search engine results page. All the power of Google Shopping is due to the association between Search Ads and ads dedicated to shopping. Not only is the visibility of your product catalog increased, but the clicks listed on your ads are more likely to be converted into a purchase.
Significantly improve your conversion rate
The figures speak for themselves: the click-through rate is twice as high on Google Shopping campaigns as on classic Google Ads campaigns. Using Google Shopping means increasing your click-through rate. How to explain this? Quite simply because essential information is given with the product: its photo, its price, its description. So many elements that will allow the Internet user to quickly learn about key information in the context of his research, and will help him to make his purchase decision. After having compared, the Internet user ends up clicking on the advertisement which seems to him to correspond best to his expectations. The photo plays a big role in his choice since it can make a product much more attractive. Your turnover and your ROI (Return On Investment) can literally take off.
Some key figures
91%
of french people use Google
100
billion queries every month
52%
of users click on sponsored results
All you need to know about Google Shopping
Understanding Google Shopping
Be visible on Google Shopping
FIND A SEA AGENCY FOR YOUR SHOPPING CAMPAIGNS
What is Google Shopping and what is it for?
Google Shopping is one of the services offered by the mastodon Google directly in its search engine. It appears by itself when the user searches for a particular product at the top of the list of requested links, proposing a whole selection of products corresponding to the one searched. It is also possible to directly use the Shopping tab below the search bar. It essentially allows you to search, view and compare products that might interest the user from data entered by their sellers using two other Google services: Merchant Center and Ads. Indeed, this service uses a Google Merchant Center account for the product data and Google Ads for the broadcasting, these two services working together to allow them to effectively present the right products at the right time. For individuals, it is therefore a very practical tool that allows them to save time when shopping or to discover an interesting product during a simple search, while becoming a necessity for online sellers looking for the most visibility possible. It is important to understand that Google is the leader in search engines and is trusted by its users.
Consequences of paid Google Shopping
As a reminder, Google Shopping became a paying service in France in early 2013 after its successful implementation in the United States where the parent company is based. This decision on the part of Google would have earned it more than a billion dollars, proof of the leader's superiority in this field. Like paid search, the offer is in the form of an auction for advertisers who will have to pay a price to rise in the searches. It is therefore a strong message that Google has sent, showing its monopoly, forcing e-merchants to be present at every opportunity to promote themselves to make the difference. This change did not come alone, and it was necessary to face even more problems, for example the direct increase of the cost of acquiring a customer through Google, a competition inevitably more fierce due to an increase in the bidding of broadcasting spaces or more important investments in time to optimize the flow of product data that will correctly direct potential customers.
How does the price comparison on Google Shopping work?
First of all, it is worth remembering that Google Shopping has more or less swept away all its direct competitors, such as Kelkoo. Google's tool has therefore become, by force of circumstance, the ideal tool to compare the prices of the products you want to sell and at the same time broadcast your ads. It is therefore extremely important to know how to use it and to understand how it works. You will have already instinctively linked Google Shopping to the Google search engine and how it works and you are probably right. However, Google has not yet revealed all of its secrets, but all indications are that the "average price" displayed is calculated using all the feeds that have been uploaded to your Merchant Center account and not an average price using the catalogs of physical stores. This average price then allows you to determine which price ranges are successful in attracting users to their advertisers' sites and then use them in turn. In short, you will have an advantage on Diagnosis, Range, Price and Auction. To use this service, simply go to the "Comparative Sites" tab near the "Products" tab which is displayed directly when you search for a product.
How to appear in Google Shopping?
Before starting to appear in Google Shopping ads, you will first have to define your mode of operation: If your company is based in one of the countries of the European Economic Area (EEA) or in Switzerland, Google gives you the possibility of entrusting your campaigns and their management to one or more Price Comparison Services (PCS) which will be in charge of making your products appear in Google Shopping for you. If you live in another country or if you want to have as much control as possible over your campaigns, you will have to use the classic method. It is thus imperative to have both a Google Merchant Center account and a Google Ads account and to associate them. Indeed, Google Shopping will use the product data feeds that you have uploaded in your Merchant Center account to correctly create your ads which will then be managed with Google Ads. In return, several rules must be respected: your activities, your products, your campaigns, and everything that will be used by Google Shopping must comply with the rules in force; it is also important to ensure that your budget is able to support your bids; finally you will have to send your product data updated every 30 days.
How to create a Google Shopping account?
Google Shopping has an interesting feature: you don't need an account to use it. Or rather that you need two: in fact, it is the combination of Google Merchant Center and Google Ads that will ensure that your products are presented to Internet users. You will have three steps to accomplish: The first will be to create a Google Merchant Center account; the second will be to fill in the product data feeds correctly so that your products are not rejected; finally the third will be to associate your Google Ads account (if you don't have one, you will have to create one) with your Google Merchant Center account. To help you, here is a step-by-step guide on how to correctly perform each task:
To sign up for Merchant Center, you must first have a basic Google account. Once acquired, go to the Google Merchant Center website and start filling in the requested information, such as the country of business, your business nickname and time zone. You will then be asked, after reading the terms and conditions of use, to select the Merchant Center programs to use and finalize your registration.
Creating your product data feeds correctly is the most important step for the success of your campaigns. Don't hesitate to ask professionals to help you.
Once your accounts are associated, your Google Shopping "account" will be operational.
How does the billing of Google Shopping campaigns work?
To understand how the Google Shopping campaign billing system works, it's necessary to understand the different ways Google Shopping can showcase your products through the different forms of ads. There are three of them and each one uses a different billing method: the basic Shopping ad uses only the product data feeds uploaded in your Google Merchant Center account; the Showcase Shopping ad will group together products similar to yours to allow the user to compare them effectively, ideal for case studies; the in-store product catalog ad uses the global information present in the store to entice potential customers. The former uses Pay Per Click (PPC) billing while the latter two use Pay Per Engagement (PPA) billing. These two systems, while similar in that they only charge when a customer interacts with your ads, have some differences. Let's start with the CPE: it only charges per engagement, that is to say only when a user expands one of your ads and keeps it open for at least 10 seconds or clicks on the link of your ad within these 10 seconds. Each commitment will debit a fixed amount from your budget that you will have to define. Then you have the CPC which, as its name indicates, only charges per click. You will have to define bids with a maximum price per click which makes it a more flexible system
How to create a campaign on Google Shopping ?
If you've looked at the previous questions, you've usually already uploaded your product data feeds and associated them with Ads. Now it's time to create your first campaign. To do so, go to your Google Ads account and follow these steps: click on Campaigns; More; New Campaign; Campaign Type; Shopping and click Next; you are now prompted to enter your preferences. Try to avoid mistakes because the settings you enter will be irreversible once the campaign is launched. Once your information is correctly entered, save and click on Continue which will lead you to choose an ad type. Choose according to your wishes then fill in the name and the amount of the bids. Finally, save and your ads will be operational.
How to create a shopping feed?
Let's start by explaining what a shopping feed is: It is simply the file that will contain all the information about your products. Whether you create it yourself or a third party, the feeds are presented in the form of tables where each line is dedicated to a product and where each column represents information. It is therefore possible to create this file yourself, first of all by choosing the right format (text files of course, it is however easier to use a spreadsheet than Notepad) and then to fill in the essential information of the product which are :
The identifier
The title
The product description
The link to the product
A link to an image of the product
The availability of the product
Its price
Google product category
The brand name
the gtin
Extremely long, this method is not recommended if your catalog is important. It is then possible to use a module if you use a cms like wordpress or prestashop, or to call upon an agency specialized in this field if it is not possible to use it. It is also possible to use the Merchant Center module of Google Sheets, but it is not 100% reliable, you will certainly have to go back to the file manually. You will then just have to link your feed to Google Ads thanks to Google Merchant Center.
How to optimize your product feed on Google Shopping?
Optimizing your feeds is not done on Google Ads but directly on your Google Merchant Center account. First of all, it is important to avoid errors that may occur because, in addition to being detrimental to your sales, your products may be rejected or even lead to the closure of your account! Some errors are more common than others, such as the absence of EAN code, errors on your visuals or link errors that can be easily avoided. We invite you to consult the Shopping rules and make the necessary corrections. Then, when it comes to optimizing your feeds efficiently, focus on the following points images, which support the whole ad, must be worked on and meet certain obligations such as the background that must be plain, the absence of watermarks, the entire item in the space if it is alone and if it is a batch, all items must be present; titles that both present your offer and allow Google to know to whom your products should be presented, acting as keywords; think about the labels that can be very useful; think about highlighting your promotions through the merchant promotions program.
How to make your products visible on Google Shopping?
The first thing to do when you want to make your products more visible on Google Shopping is to properly target the people you want to reach, and that happens in the definition of your product data. This requires several studies on your target customers but the work is worth it. Second thing to consider, take care of your visuals, high quality photos will give much more value to your products. Thirdly you will have to analyze your best performing products thanks to the "Shopping for a product" ad and then put them forward to increase your profits. Finally, you need a good Ads campaign and for that, some tips: Optimize your product data in the feeds you upload to your Merchant Center account; to stand out from the crowd, it is imperative to offer quality content, so it is important to take care of the information you broadcast; related to the previous point, the content of your products must be consistent, look for homogeneity in your descriptions; divide your inventories into groups of products, prioritize them according to their commercial performance and increase the bids of the most profitable ones in order to push them into the searches of the Internet users; update your data regularly; ask yourself the right questions by putting yourself in the shoes of the users.
How do I optimize google shopping?
As you have probably noticed, optimizing your product data feeds is a huge amount of work and if your catalog contains a lot of items, it can quickly become a chore. That's why we advise you to focus on a small selection of products, for example your top products, current promotions or products with little visibility. You will gain both on the time spent to optimize, but also on the financial plan: to diffuse your complete catalog on Google Shopping can represent a very important investment, so important even that your budget is certainly not sufficient to be able to diffuse all the day, or then not all your catalog. You end up with a part of your catalog that is not presented and you have no control over what will really be displayed to Internet users. It is therefore important to position yourself first on a small set of products to optimize your bids and visibility on Google Shopping.
Google Shopping vs Amazon
This choice depends entirely on your goals, availability and preferences. Google Shopping and Amazon differ in many ways so we'll focus on the basics. Google Shopping tends to be simpler and more accessible than Amazon, especially when it comes to product data feed specifications where Amazon is much stricter. Visibility is also different, as using Amazon means only displaying on Amazon's services (which is no small feat either), where the majority of users on the Internet use Google and are therefore more responsive.
Google Shopping or Google Merchant ?
Just because these two Google services have different names doesn't mean they can compete with each other. Indeed, Google Shopping doesn't exist without Google Merchant Center and vice versa, as Google Shopping uses the product data feeds uploaded to Merchant Center to make them appear on users' search pages. They are inseparable.
Google Shopping Ads vs Search Ads
To be able to broadcast on the pages of Google Shopping, it is necessary to use Google Ads (formerly AdWords), however Google Ads can also be used to create campaigns outside of Shopping which are then quite different in the functioning. Where for a classic advertising campaign, you will configure everything directly on Google Ads, to appear on Shopping you will also need to have a Google Merchant Center account and upload the data of your products that you want to put forward.
Why use an agency for my Google Shopping campaigns?
Google Shopping is not the most intuitive tool there is and given its status as a must in the field, it is essential to know how to use it and failing that, to call on those who know. Here come the web agencies and their knowledge. With such an ally at your side, you will be able to take advantage of their experience in the field of digital marketing and optimizations related to Google Shopping; if the agency benefits from a Shopping Partner certification, in addition to offering you a guarantee of the quality of their services, it will have privileged tools to optimize your campaigns on Shopping; finally the service provided will be doubly beneficial to you by offering you first of all a clear and global external view on your campaigns while targeting precisely the customers that interest you.
They trust us