We stand out from other Bing Ads agencies !
1
PumpUp is a Bing Ads agency and maintains a strong partnership with Microsoft
2
10 years experience on the Microsoft Advertising platform
3
We establish a coherent digital marketing strategy for your business depending on the channel worked on, the proposed media campaign will not be the same as for Google Ads
4
Our Data expertise allows us to provide in-depth support in the structuring of analytics and the creation of objectives for the monitoring and evolution of web performance
5
4 offices in France : Grenoble, Lille, Paris and Bordeaux.
Our Bing Ads agency : a guarantee of excellence
Each offer includes : 
Audit and definition of SMART objectives
A Traffic Manager, expert in SEA, will accompany you from the beginning of the project. After an initial meeting, this SEA specialist, expert in Bing Ads, establishes with you what your SMART (specific, measurable, achievable, realistic) objectives are. According to your business, your targets and your objectives, we establish with you the best strategy to establish on this advertising network.  The analysis of your business model is an important and essential step for the launch of campaigns on this media.
Optimized account structure
SMART goals with a well-structured account! Campaigns, ad groups, keywords, so many elements that require a complete structuring of your Bing Ads account. A well optimized Bing Ads account allows you to reach your traffic, leads or sales objectives.
Set up of ads campaigns
The Traffic Manager in charge of your project will optimally configure your Bing Ads campaigns. Well-structured campaigns with the installation of ad groups, the choice of the right keywords according to your targets, your objectives and your budget.
Analysis of the results
In order to better understand the data collected on your Bing Ads campaigns, each month, your Traffic Manager will carry out a follow-up with you to make sense of the data. Thus, you will have a better visibility and a good understanding of the performances and the optimizations realized on your advertising account.
Reporting
Your personalized reports are added to your client area each month. These reports are a record of the actions taken and the successes achieved as well as the next steps to reach your goals.
Adjustment of targets and budgets
Bing Ads is a less competitive acquisition lever, positioning yourself on this advertising network offers an additional opportunity for traffic and conversion. In order to optimize your expenses and improve your ROI, our Traffic Manager, expert in SEA, performs optimizations on your advertising account. Thanks to the data collected, our Traffic Manager can optimize the results by adjusting the targeting and the budget.
In short, our Bing Ads agency is :
A Bing and Yahoo certified agency
Optimized management with control of advertising expenses
Full tracking with monthly reports by a certified Bing Ads expert
A privileged Microsoft partner agency
Other Services
Discover our 3 Bing Ads Experts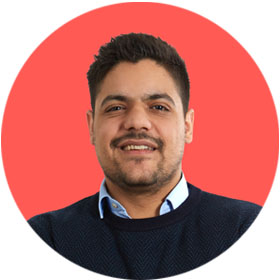 Kevin Féjard - Head of Acquisition at PumpUp
Kevin is an expert in communication and digital marketing, SEA, SEO, SMO on various business models with budgets ranging from a few hundred euros to 7 figures. His pragmatic, rigorous and analytical temperament has enabled him to develop various skills and expertise on the different SEA networks: Google Ads, Bing Ads, Microsoft Ads, Linkedin Ads, Facebook Ads. He has been accompanying companies of all sizes and sectors in their growth strategies since 2012.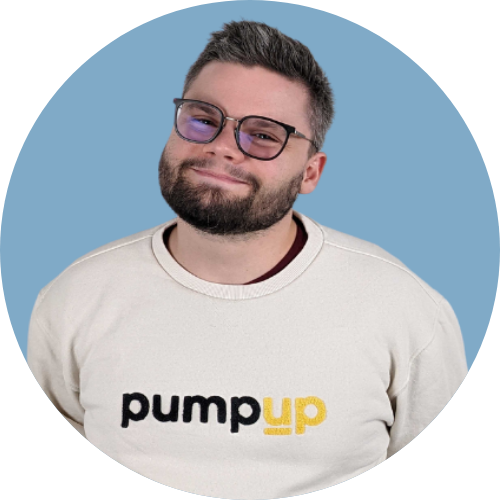 Alexandre Rompteau - Traffic Manager at PumpUp
After having had many professional experiences, Alexandre chose to become a Traffic Manager at PumpUp Agency. With his 3 years of experience, he accompanies his clients on Google Ads, Microsoft Ads, Facebook Ads and other advertising networks. Today he is the leading expert on Facebook Ads at PumpUp. He accompanies and advises his clients to make their digital business flourish.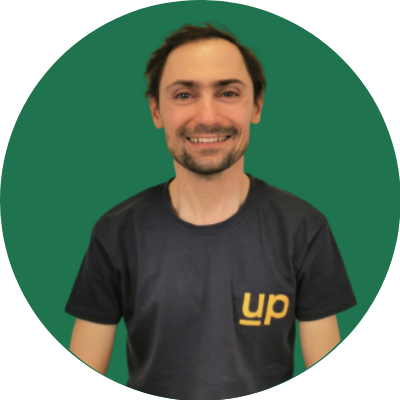 Paul Raimond - Director of Operations & Traffic Manager SEO / SEA expert
Passionate about paid and organic search, Paul regularly provides training on these issues, both for our partners and our clients. Concerned about combining visibility and profitability, his working methods are based exclusively on reading the data associated with the specificity of each business model.
Our clients talk about our expertise on Google Ads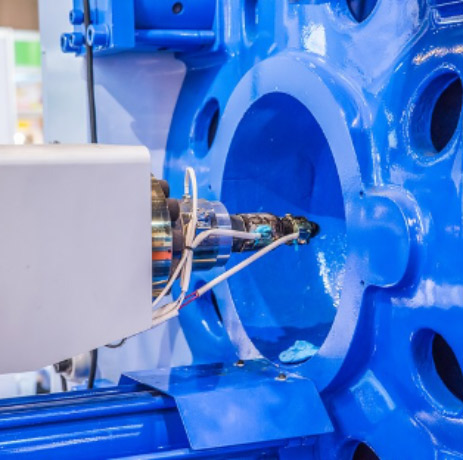 Plastem, an industrial SME specialized in the development and design of injected plastic parts, was looking for a long-term partner for its Ads campaigns.
"We are specialized in the injection of plastic material for merchandising, industry and office and store fitting. Very early, we believed in the digital world, so in 2003 we started to set up a showcase site. The sites became very technical, the management of keywords, tracking, Google Ads, Bing Ads became sharp.
So something that used to be possible to do personally has become very difficult, it has become more and more technical, hence our approach to PumpUp to have a long-term service with a person who knows the history of our company and not with a contact who changes from one month to another. We first had some background work done, especially in the choice of keywords and the type of auctions.
Since the launch in 2016, we have seen a 300% increase in sales on the e-commerce site. This is the result of the work of Google Ads campaigns and SEO. I recommend PumpUp for its regional location and for its regular contact and the relationship with a single contact person with long-term follow-up."
The benefits of Bing Ads
Bing Ads, the world's second largest search engine:
Bing Ads is the management system for advertising on the search engines Bing and Yahoo. Its web interface allows you to manage your marketing budget on the search engine, but also to analyze the results of your campaigns via various KPIs - Key Performance Indicators. With about 8% of users in France, the Bing/Yahoo Search Alliance allows you to be visible to several thousand Internet users via Bing and Yahoo ads. For this, the two search engines use the common advertising network Bing Ads.
From search network to shopping flow :
This interface manages various "digital marketing" levers, in particular ads on the search network, but also a shopping flow on Shopping.
Microsoft's search engine profitable and competitive
Even if the impressions of Bing and Yahoo remain inferior to Google, we note a price of the click and a lower acquisition cost. Bing Ads campaigns are therefore often very profitable. The interest of Microsoft lies in the costs per click much lower than other search engines. Therefore, your acquisition cost and your margin will be much more interesting on Bing Ads.
Some key figures
78
million queries per month
13
million unique visitors
1,5
millions of users going to Bing don't go to Google
5%
additional audience that can generate more revenue
They trust us