We stand out from other Data agencies !
1
Data recovery in graphical form
2
Simple and clear personalized visualization reports
3
We do not only give figures, rates, we make a strategic reading of them
4
Real-time data update: once at home, you can consult the document pages whenever you want !
5
We offer you a report with all the actions and advice of our experts.
Data and meaning
Each offer includes :
Creation of a personalized data studio where you will find : a summary of important metrics, details of sessions and performance by lever (seo, sea google/bing/fb, search console), monthly reports as well as the tasks carried out by your traffic manager
Monthly points and counts on a dedicated page : a complete follow-up of internet actions and conversions
The reading of this data studio during the monthly updates, to be sure to understand all the specificities
The presentation of this report after its construction : a dedicated time during a meeting between your company and your agency where we dissect this document together.
In short, our data agency is :
A strategic understanding of your business
A perfect reproduction of your data in a single table
Interactive dynamics with real-time updates
Data and meaning with technical and marketing know-how to serve your data
Meet our 2 experts in Data :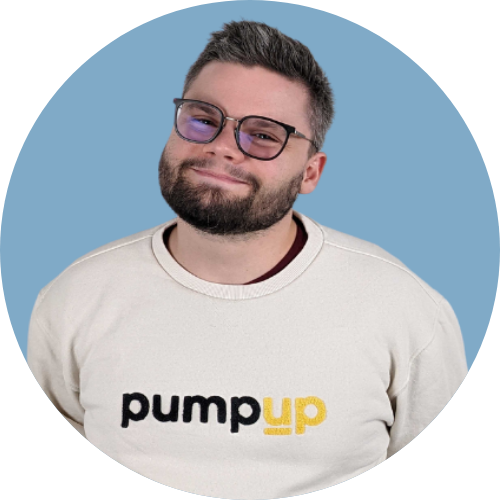 Alexandre Rompteau - Traffic Manager at PumpUp Lille
After many professional experiences, Alexandre chose to become Traffic Manager at PumpUp Agency. With his 3 years of experience, he accompanies his clients on search, Microsoft and Facebook Ads and on other advertising networks. Today he is the leading expert on Facebook Ads at PumpUp. He accompanies and advises every company to increase their conversion rate and make their digital business flourish.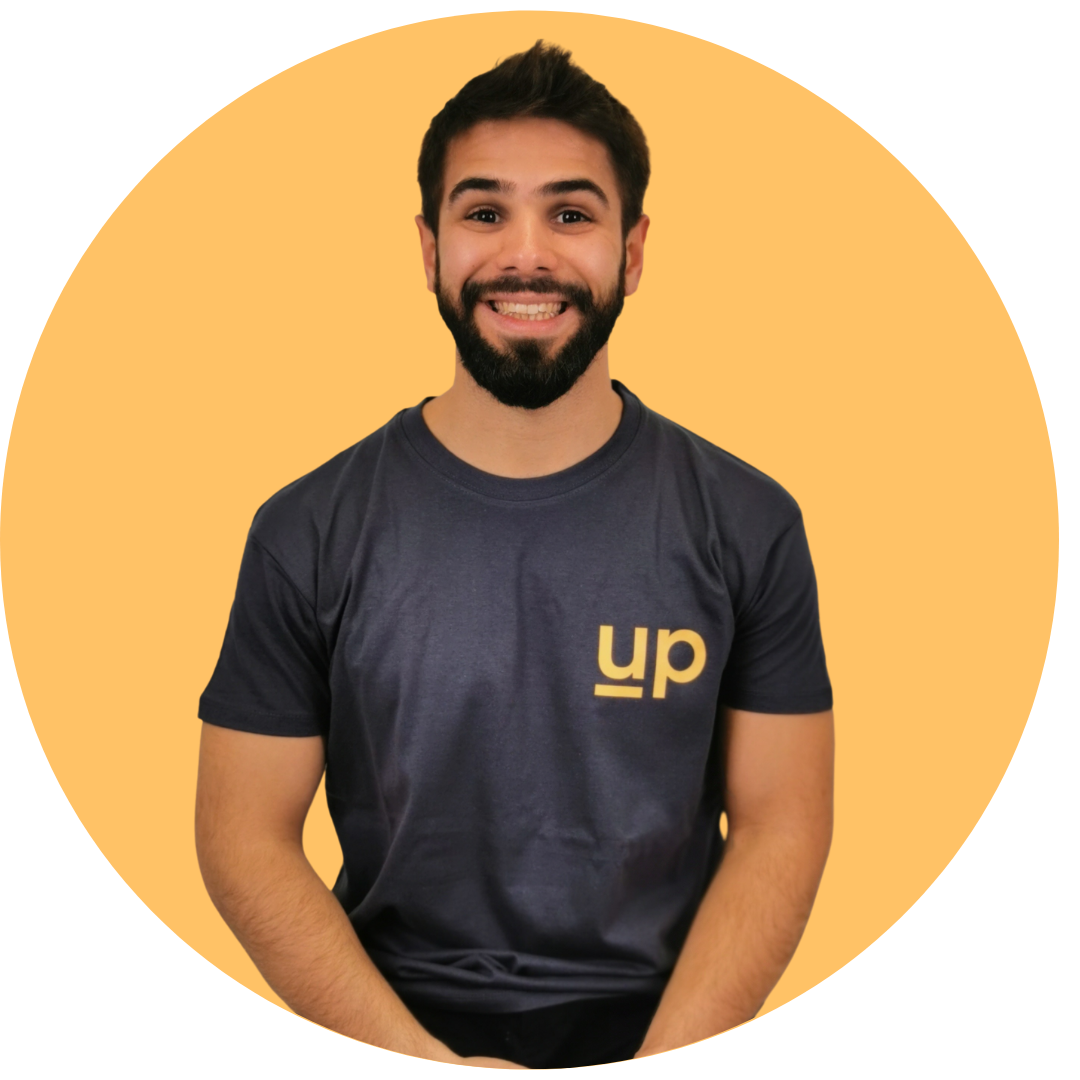 Lucas Briche - Head of Acquisition at PumpUp Lille
Lucas joined PumpUp in 2017 at the opening of the North branch to consolidate the Traffic Manager team. He accompanies his clients from the identification of the need, through the strategy to the deployment of actions. And this on many levers: Google, Facebook, Linkedin.... Champion of the North of weightlifting, his competitive spirit is also revealed in his work. A true challenger, he does everything to help his clients reach their goals. His specialty? He is the king of creating good landing pages that convert !
Our customers talk about our expertise on Data Studio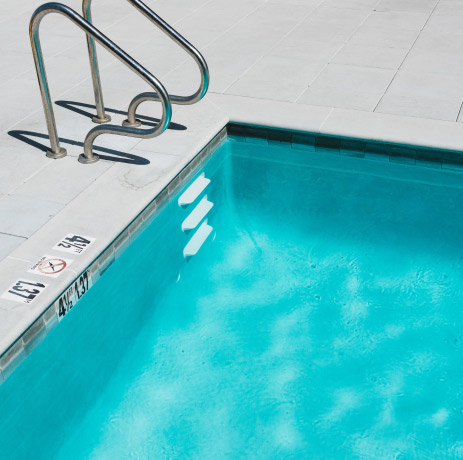 Alliance Piscine, a family-owned business in the family pool sector, needed to register more leads at a better cost.
"We manufacture swimming pools in 6 factories in France for the French market and neighbouring areas. Even though our market is competitive and our means relatively limited and constrained compared to our ambitions for national distribution, little by little, with the help of PumpUp, we have gone from a few thousand registered forms to more than 10,000 forms per year. PumpUp has succeeded in working on more refined targeting, which means that with the same amount of traffic, or even less, we manage to get more good quality forms. Our customer acquisition cost has gone from about 100 euros to about 15 euros. With PumpUp, we have a quality dashboard of information sources and therefore a system of continuous improvement every month. The quality of the human relationship, the professionalism and the efficiency, marked by the figures, make PumpUp a place where you feel considered !"
Read the full testimony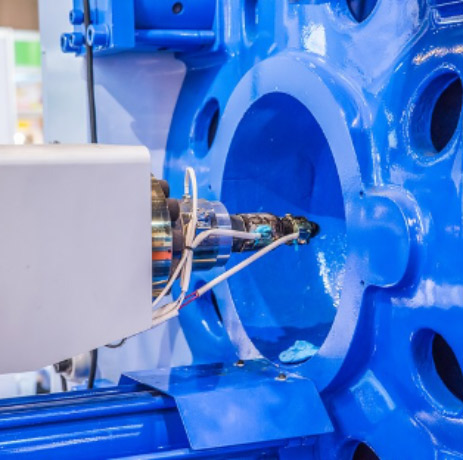 Plastem, an industrial SME specialized in the development and design of injected plastic parts, was looking for a long-term partner for their campaigns
"We are specialized in the injection of plastic material for merchandising, industry and office and store fitting. Very early we believed in the digital world so in 2003 we started to set up a showcase site. The sites became very technical, the management of keywords, tracking, Google Ads, Bing Ads became sharp. So something that used to be possible to do personally has become very difficult, it has become more and more technical, hence our approach to PumpUp to have a long-term service with a person who knows the history of our company and not with a contact who changes from one month to another. We first had some background work done, especially in the choice of keywords and the type of auctions.  Since the launch in 2016, we have seen a 300% increase in sales on the e-commerce site. This is a result of the work of the campaigns and SEO. I recommend PumpUp for its regional location and for its regular contact and relationship with a single contact person with long-term follow-up."
Some key figures
91%
of french people use Google
100
billion requests each month
52%
of users click on sponsored results
The benefits of Data Studio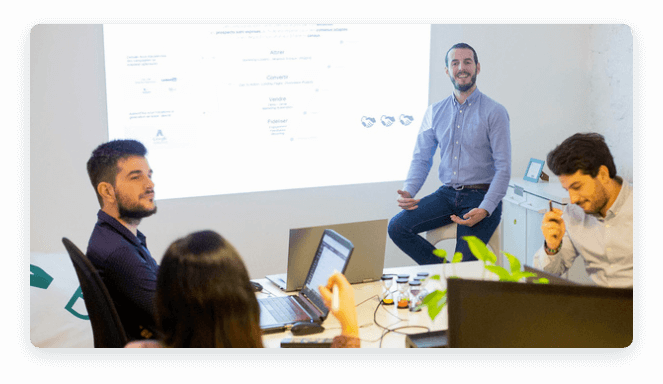 The Data Studio makes it possible to gather all the sessions of the advertising agencies, even outside the Google ecosystem. PumpUp Agency has connectors capable of federating your site's data and providing you with a perfect picture. Gone are the days of multiple tables and different reports from different agencies, and now there are new features! You have all your acquisition channels in front of you. Also, these reports are dynamic, no matter what time or place you consult it, it will always be up to date! Add to that the fact that you can sort and segment this visualization, and you will get a real interactive dashboard for your company. Not to mention that our teams offer you a clear visualization, focused on the metrics that are useful to analyze your business. The minutes of the meetings with the PumpUp teams are also placed in the same place!
BENEFIT 1
A unified web data updated in real time: your Google Ads accounts, your SEO search statistics, your Facebook and Instagram accounts, Linkedin… In the same place, at any time !
BENEFIT 2
A precise history of exchanges with your agency: PumpUp's experts send you a monthly report on the actions taken and, above all, their advice for optimizing your digital strategies.
BENEFIT 3
A global vision that offers new functionalities: the document is scanned during each monthly review to identify business opportunities with you: all based on your data !
They trust us