From this wealth of content and profiles comes a wealth of possibilities to exploit for all brands wishing to address a BtoB target of prospects.
Benefits :
A social network in full expansion: users, new formats, new audiences
Very precise targeting of ads, by list or persona
High quality leads for BtoB
A variety of campaign formats: videos, images, texts, messages
Cross-referencing with intuitive CRM, many strategies can be implemented quickly
The ability to collect information quickly for sales people (qualitative leadgen) from prospects
Space to broadcast your message (number of characters)
An efficient and clear pixel: recovery of website data.
Strategic vision facilitated: visibility on posts, sectors, demographic data of visitors to a website, Linkedin page, ads
Easy creation of simili-workflows
Reports on future customer engagement, segmented by company
We stand out from other Linkedin Ads agencies !
1
A thorough knowledge : PumpUp is a partner of the Linkedin Ads network. Our experts are certified and accompanied by Linkedin account managers
2
Multi-industry knowledge : our experts work on a variety of accounts and are able to understand your business and your objectives
3
Cross-referenced resources : PumpUp's experts are familiar with the various advertising channels available and will help you choose the right path for your business
4
Strategic input for results : PumpUp experts know the Linkedin Ads formats and strategies: Inbound Marketing, ABM
Our Linkedin Ads agency, a guarantee of excellence
Each offer includes :
Analysis of your needs, your business, your activity. Our experts immerse themselves in your business to understand the issues, measure the competition and the need for advertising.
The definition of a strategy adapted to your activity and your budget, in a logic of SMART goals.
The implementation of advertising campaigns, according to the recommendations of the advertising agency, the Linkedin Ads account managers and the experience of our experts.
Data analysis and optimization: we provide you with the best recommendations for your business, in order to stand out on the web and maximize the volume of qualified leads.
In short, our LinkedIn ads agency is :
Increase the visibility of your brand image and your notoriety
Target a highly qualified audience
Nurture your sales force to connect with qualified prospects
Set up campaigns to improve your ROI and results
Adjust your budgets per campaign to control your expenses
Other Services
Meet our 3 LinkedIn Ads experts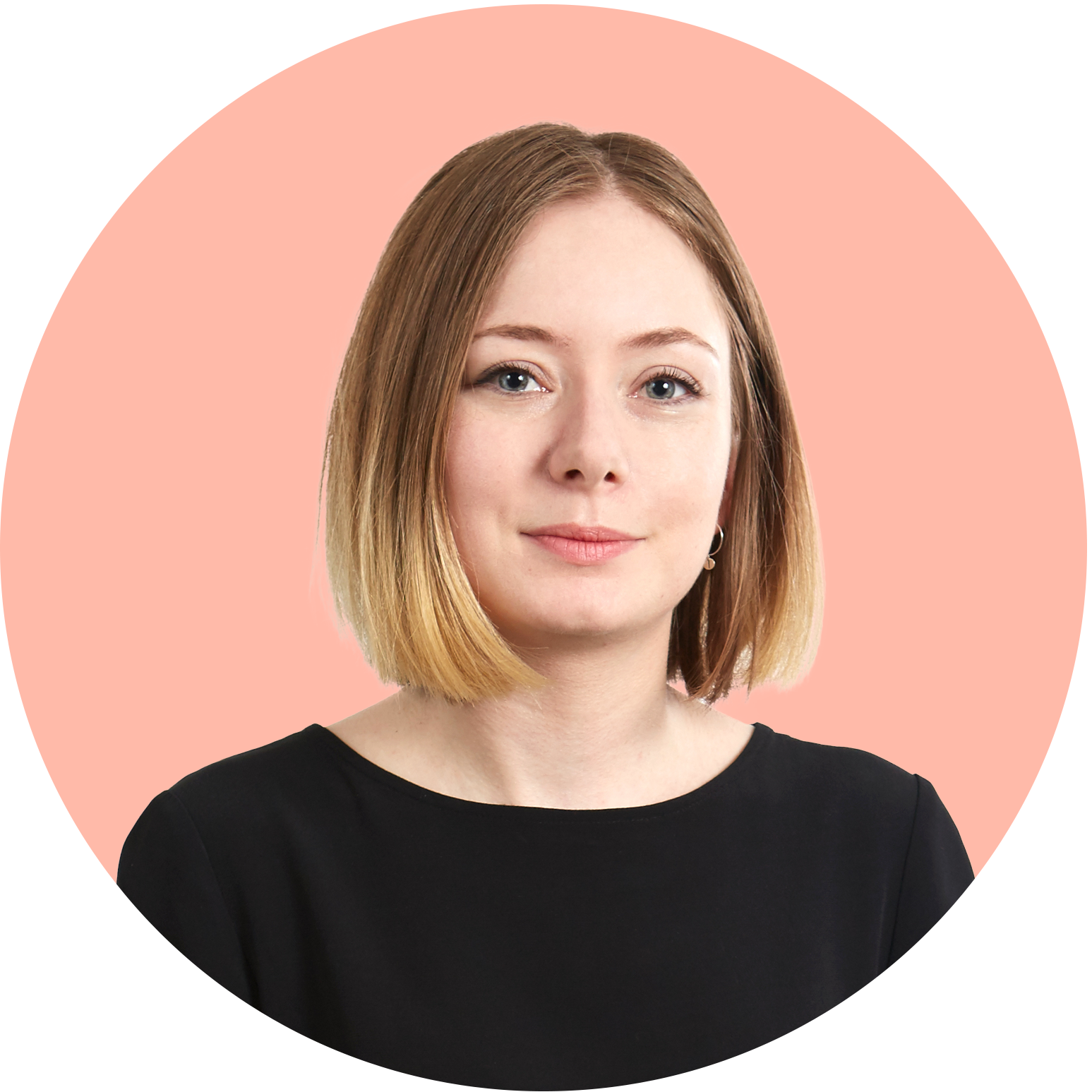 Chloé Baylet - Head of Acquisition at PumpUp Paris
Head of Acquisition at PumpUp Paris, Chloé is an expert in digital marketing and puts all her technical expertise at the service of her clients for the implementation of an image and notoriety strategy, the management and optimization of Linkedin Ads campaigns.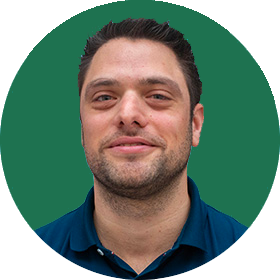 Lucas - Traffic Manager at PumpUp Grenoble
As a certified digital expert on the various advertising networks, Lucas will help you structure your digital ecosystem on Linkedin. His goal: to develop with you a real commercial tool, on digital. With more than 23 certifications (Google Partner Premier, Analytics, Youtube, Bing, Hubspot...) Lucas is your privileged partner to accompany you in a ROI approach.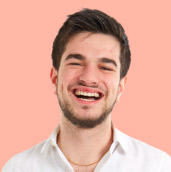 Robin - Customer Success Manager
Robin is an expert in Inbound Marketing. He will help you manage your Linkedin Ads campaigns as well as the implementation of your Inbound campaigns.
Our clients talk about our expertise on Linkedin Ads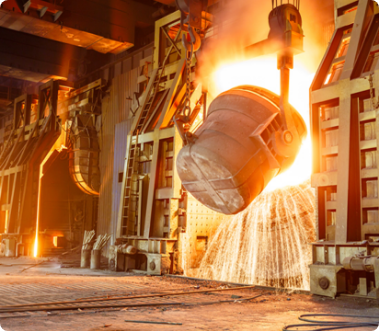 Ferlam Technologies is an industrial player offering its customers heat-resistant technical fibers.
In a niche area, where the target and the lead are rare, it is necessary to have a very fine targeting, and to offer an impactful content. No room for error! For this client, we set up campaigns divided into 3 phases, according to Inbound Marketing: a first one for the discovery of Ferlam Technologies' offers, a second one for the consideration of the brand, and a last one to lead to the decision. Targeting and visuals are modified, an iterative logic is put in place to continuously improve.
The benefits of Linkedin Ads
AVANTAGE 1
The advertising network works like a directory of professionals to contact : you get in touch with a set of prospects to present them your activity and your offers. It is widely used throughout the world: your target is certainly part of it.
AVANTAGE 2
The ad network has various ad formats to get in touch with your target: using visual formats allows you to present your activity in the targets' news feed, images and videos allow you to broadcast massively, emails and Conversation Ads allow you to get in touch with your target! This is only a part of the available formats.
AVANTAGE 3
Linkedin Matched Audiences are personalized audiences, shaped by your data: retargeting Internet users according to their interactions with your brand. Video views, imported lists, link with your CRM: the possibilities are multiple and allow you to reach your targets in the best way for concrete results.
Some key figures
756
million members worldwide
22
million members in France
1st
professional social network
45%
of people who read articles on Linkedin are in decision-making positions
277%
more effective to generate leads than Facebook and Twitter.
What is Linkedin Ads ?
Understanding Linkedin
Advertise on LinkedIn
Find a digital marketing agency
What is Linkedin Ads ?
LinkedIn Ads is simply the advertising platform of LinkedIn, the professional network allowing to be connected with more than 650 million members and acquired by Microsoft in 2016 for 23 billion dollars.
This advertising platform allows you to promote your business on the web, to carry out your advertising campaigns on the network and to manage them according to your objectives, your budget and your needs.
It is accessible through the Campaign Manager interface available if you have a company profile on the network. It will allow you to carry out complete marketing campaigns by directly reaching B to B targets, allowing you to get leads and to transform these leads into prospects and thanks to its large number of creation tools available, you will be able to configure your advertisements, in order to attach them precisely to the brand image of your company.
Why use LinkedIn Ads for your business ?
LinkedIn is one of the most widely used social networks in the world today and is the largest professional network available. The variety of possible campaigns on LinkedIn Ads allows you to promote your business around the world but also to find new collaborators for your company or to enrich your various databases thanks to the prospects reached by your ads.
The ad formats on LinkedIn Ads all serve different purposes. Sponsored Content will help you promote your company, Sponsored InMails will allow you to contact potential partners directly, while Text Ads will be the right format to advertise your latest product or innovation. LinkedIn Ads also allows you to achieve a precise and quality targeting ensuring your advertising campaigns a maximum impact and effectiveness.
LinkedIn Ads or Facebook Ads : what to choose?
In order to choose between Linkedin Ads and Facebook Ads, you must first analyze your objectives in terms of chosen targets, budget and campaign purpose.
If your main target is mainly professionals, then it will be more efficient with LinkedIn Ads, which allows you to reach an audience according to professional criteria (company, position or job title…). Moreover, the different advertising formats offered offer you the possibility to adapt your campaign according to its content and your target.
Facebook ads, with its two billion users, offers you the possibility to reach a large number of people for a controlled budget. Its targeting system is also very precise and you can correctly segment your audience.
Complementary to Facebook Ads, LinkedIn Ads is an excellent way to generate qualified leads and develop your brand image on a B to B target.
How do I create an account on LinkedIn Ads ?
In order to run your ads on LinkedIn, you will need to create an account in Campaign Manager, the LinkedIn Ads campaign management interface. This account will be in addition to your personal profile or your company page.
There are several ways to create a LinkedIn Ads account, depending on whether you are already present on the LinkedIn social network or are a newcomer.
Once you have created an account, the platform will ask you to select the objectives you want to reach with your advertising campaigns. There are three objectives.
You will then target your audience through specific criteria such as age, demographics and of course professional criteria (education, companies, position…)
You will only have to finish by creating your advertisement by choosing the images and the text you wish to publish, the type of advertisement among the different possibilities of the network and your allocated budget.
How does billing work on LinkedIn Ads ?
LinkedIn Ads offre plusieurs types de méthodes de paiement.
LinkedIn Ads offers several types of payment methods.
These different methods give you the freedom to set your own budget for your ad campaign, allowing you to stop a broadcast at any time if you feel it is not delivering the expected results.
LinkedIn Ads gives you the choice of three billing methods, cost-per-click (CPC), cost-per-impression (CPM) or per-send. By choosing the CPC or CPM methods, you set a limit on the amount spent on your campaign per click or impression.
On the billing side, credit card payment is available to all customers who use Campaign Manager to manage and execute ad campaigns.
LinkedIn also offers customers the ability to qualify for 30-day billing. To qualify, you must have spent a minimum of $3,000 per month for two consecutive months over the past year on ad campaigns.
How does the Linkedin Ads campaign management work ?
Before launching an advertising campaign through the LinkedIn Ads platform, you must define your final objectives. LinkedIn offers several objectives that allow you to optimize your advertising campaign by setting a goal.
After this choice, you will have to configure your campaign by choosing the appropriate advertising format.
You will then enter the management phase of your LinkedIn Ads campaign. You will have to manage your budget via the Campaign Manager, and you will have to choose the type of auction that best suits your objectives and also the maximum budget that you will set. From this maximum budget, your daily limit will be the number of clicks you can obtain with your budget.
The Campaign Manager will allow you to manage your budget in several ways, you can for example set a daily budget or choose a total budget by setting the maximum bid for your entire campaign. You can also mix the two to obtain a total daily budget.
What are the Linkedin ad formats ?
LinkedIn Ads offers you 4 different possible ad formats to personalize and optimize your advertising campaigns:
Sponsored Content: this is the ad format that allows you to have direct access to the news feeds of your targets. With it you build a relationship prospects/customers at each stage of the purchase process. It is simple to create and can be enriched with options such as a link to a web page or to a Lead Gen form. You will be able to post three types of ads in Sponsored Content, the Singles Images Ads which are a series of individual images with a call to action button, the Carousel Ads which allows you to publish several images in the same ad and the Video Ads which offers the publication of video ads.
The Message Ads: It will give you the possibility to reach your targets via a direct and personalized message (e.g.: " Hello Rémi…. You are the sales manager of the company XXX… you might be interested in this guide "). We often add to this message a URL and a call to action button.
Text Ads: This is a special format, reserved for the "computer" version of the LinkedIn social network. It allows you to send messages composed of a text, an image and a destination URL. This content appears at the top right of the activity feed of the targets of your campaign.
Dynamic Ads: This format is only available for LinkedIn Ads accounts managed by an ATS agency. The ads are personalized according to the contact information of the prospects. It is mainly used for traffic acquisition or recruitment. The Dynamic Ads allows you 4 types of advertising formats, the Follower Ads, the Spotlight Ads, the Content Ads and the Job Ads
LinkedIn sponsored post: writing and technical constraints
LinkedIn imposes a framework and rules on the creation of advertisements in order to always ensure quality content for its users. In order to guarantee a quality and effective advertising campaign, you must always think about respecting these constraints when creating your ad.
First of all, you must have a LinkedIn page before you can promote your company on the social network, then you must identify yourself on the LinkedIn advertising network, the Campaign Manager. Your campaigns can only be published if you have a budget that allows their publication, in fact the LinkedIn Ads service is a paying service given the good results of advertising campaigns on this network. Finally, the ads are subject to moderation by LinkedIn teams and must respect the advertising policies of the platform or they will be refused.
How do I choose my ad budget on LinkedIn ?
To establish a coherent budget on LinkedIn Ads, you must first define your campaign objectives precisely. You will not allocate the same budget for a campaign of notoriety as for a recruitment campaign. Moreover, by comparing your objectives with the results obtained through the Campaign Manager, you will be able to readjust your budget precisely in order to optimize the effectiveness of your campaign.
Once your objectives have been clearly defined and your campaign launched, give yourself time to observe the results before making any budgetary adjustments. Based on these results, you will be able to know if you should opt for a daily budget or go for a total campaign budget.
After this testing period, you will have the necessary hindsight to allocate an effective budget to your LinkedIn Ads campaign. You will still be able to manage this budget according to your results, through the Campaign Manager.
How does targeting work on LinkedIn Ads ?
LinkedIn has precise audiences and allows you to refine your targeting precisely, to reach only those people who may be interested in your message, your service or your product.
The strength of the LinkedIn social network is that it can target through classic personal data such as gender, age or place of residence, but above all it can target through professional data such as position, job title or the company's sector of activity.
This segmentation and access to professional data promises effective and precise targeting. For example, you will have the opportunity to contact only Marketing Managers in the Automotive sector in order to present them your new vehicle shooting application. LinkedIn also offers you the opportunity to collect traffic from websites whose URLs you specify. People who visit these websites will then receive your ads within the social network.
Why isn't my LinkedIn ad working?
It can happen that your LinkedIn advertising campaign does not generate the results you want. In this case, before deleting your campaign, you should check some important and decisive things for the analysis of your results.
First of all, make sure that your LinkedIn Ads campaign respects the advertising policies of the LinkedIn social network. All ads are subject to a moderation and review process. Your ad may therefore still be in this process and publication not yet official.
Once your ad is validated, it is also important to check the size of the chosen audience. By targeting too precisely, you reduce the size of your audience and therefore reduce the chances that your ad will be seen.
Finally, if the concern is not the size of the audience, check that your budget is in line with your campaign objectives. It is not uncommon for one of your bids to be too low. If it's not high enough, your ad won't run and it won't reach your established target.
What KPIs should I follow to evaluate the results of my campaign?
There are several KPIs (Key performance indicators) to track and interpret in order to properly evaluate the results of your LinkedIn Ads campaign. The indicators to be taken into account during your campaign analyses differ according to the initial objectives.
These performance indicators are divided into two main families:
The KPIs related to traffic acquisition help you analyze all the data related to the traffic that your advertising campaign has generated (clicks, impressions, click-through rate…). These KPI's will be important to analyze during a campaign that consists in making your brand known and arousing the interest of your target.
The KPIS related to conversion allow you to follow the leads and their conversions acquired during your advertising campaign. (Conversion rate, lead acquisition, validity rate…) By analyzing these indicators you will be able to know the effectiveness of your advertising campaign for a new product or service.
What are the reasons for using a LinkedIn ads agency?
When setting up LinkedIn Ads campaigns, it's important to ask yourself whether you want to work with the help of an ATS agency or whether you want to set up your strategy on your own.
By entrusting the development of your LinkedIn Ads campaign to a specialized web marketing agency, you ensure that your ads have the experience and skills of people who are specialized in delivering sponsored ads on social networks.
The first goal of a digital marketing agency is to ensure the satisfaction of its customers, in this optic it will analyze in a precise way your needs in terms of paid referencing as well as the objectives that you wish to give to your campaigns. Thanks to the work of your SEA agency, your ads will be personalized according to these objectives and will reach a targeted audience with the greatest precision.
An SEA agency will also provide you with a LinkedIn certified expert who has all the skills to not only manage your campaign, but also analyze and explain the results of each action. This allows you to adjust your budget in an informed manner and thus save money. You are guaranteed to reach your objectives while respecting your initial budget.
Creation and optimization of LinkedIn Ads campaigns, how to choose the right SEA agency?
Advertising on social networks has become a must for any business that wants to grow. The LinkedIn platform allows you to connect with millions of professionals, ensuring a quality BtoB development that no other social network can promise. It is therefore extremely important to communicate on LinkedIn and above all to do so in the best possible way, by relying on the skills and experience of a quality SEA agency.
The choice of your SEA agency must be based on its skills. Make sure that they have the necessary skills in delivering campaigns on LinkedIn Ads. For example, you can take a look at their previous achievements. The fact that she provides examples of her work can initially reassure you of its quality.
In the more specific context of a Linkedin Ads campaign, the agency you want to work with will have to understand your needs and objectives in order to create the type of ads and to carry out the finest possible targeting, using the necessary tools to analyze the profile data in detail.
Make sure that the staff you use are LinkedIn experts. This ensures that you have a qualified workforce to create, manage and analyze your LinkedIn Ads campaigns.
If you use an agency like PumpUn to develop your LinkedIn strategy, you'll have a great deal of control over and optimization of your results while ensuring that you reach a quality B2B audience.
They trust us