We stand out from other Facebook Ads agencies !
1
We are an independent Facebook Ads agency
2
Our Facebook Ads experts have a multi-tool expertise (Meta, Google Analytic, Google Ads...)
3
We benefit from regular contact with Facebook
4
Our contracts are adapted to your needs and your budget
5
We have a team of data managers and brand content specialists
6
Our traffic managers have Facebook Ads certifications
7
Our sales people are trained to understand and audit your campaigns
8
We have to our credit a multitude of customer cases in many sectors (industry, retail, tourism, automotive, Luxury....)
Our Facebook Ads agency, a guarantee of excellence
Kick-off
We study your business and your challenges.
Launching Presentation
We install the Facebook pixel on your website to measure the results of your campaigns. We write teasers and create visuals in various formats. We can target your campaigns based on one or more criteria, depending on your needs, using PumpUp's experience.
Monthly management meeting
Your account manager regularly optimizes your campaigns, by putting in competition the ads and by selecting the most performing ads. We analyze the strengths and weaknesses of your campaigns, and recommend the best optimizations in line with your market and your budget.
Periodic Strategy Update
This point is an opportunity to take a step back from the actions carried out and to set the milestones of the strategy for the next period.
In short, our Facebook ads agency is :
Understanding your business
A team composed of Traffic Manager, Data Manager and Brand content manager
A strategic and technical vision
Other Services
Meet our 2 Facebook Ads Experts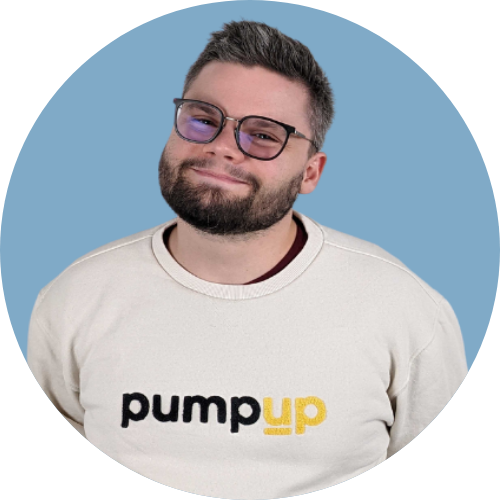 Alexandre Rompteau - Traffic Manager
After many professional experiences, Alexandre chose to become a Traffic Manager at PumpUp Agency. With his 3 years of experience, he accompanies his clients on Google Ads, Microsoft Ads, Facebook Ads and other advertising networks. Today he is the leading expert on Facebook Ads at PumpUp. He accompanies and advises his clients to make their digital business flourish.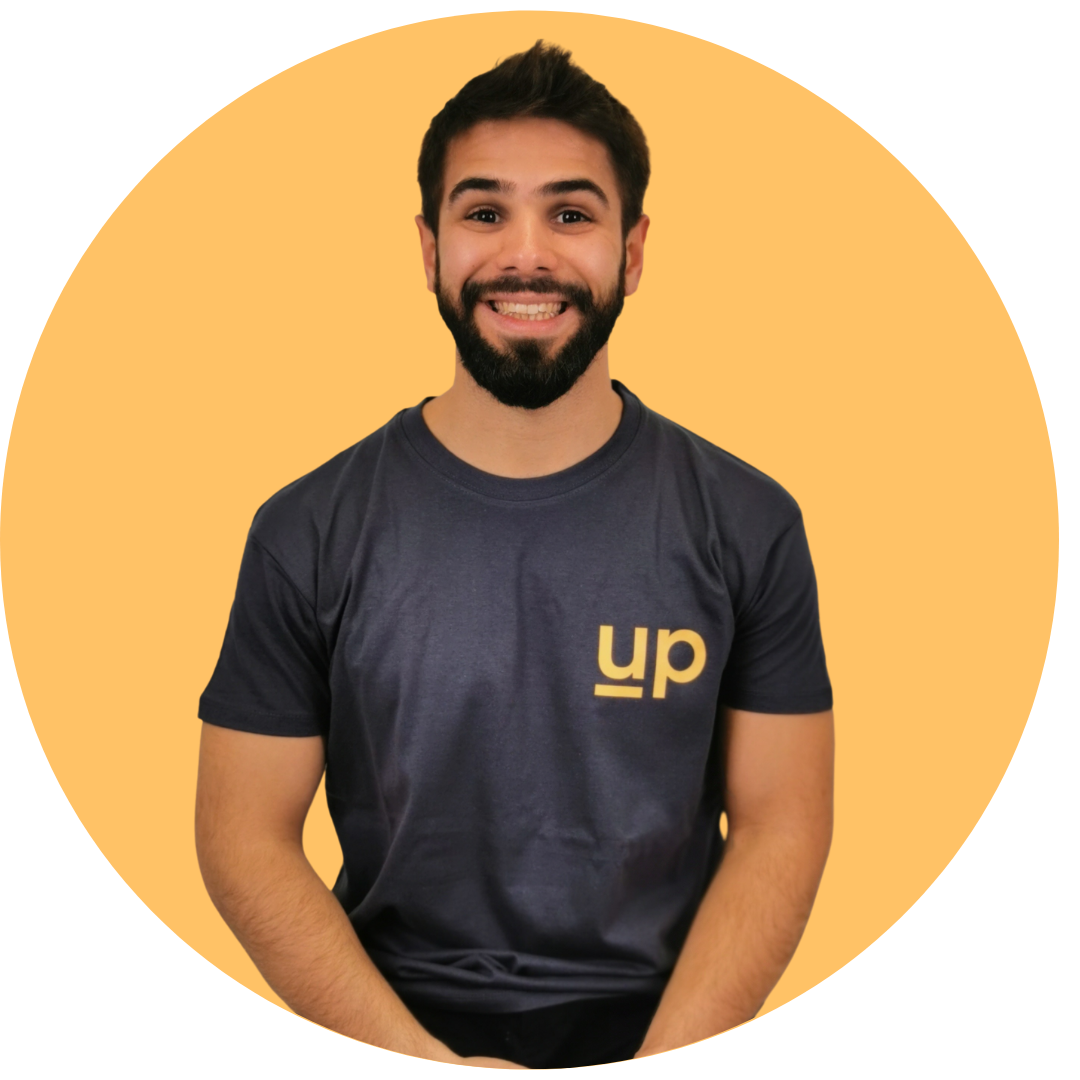 Lucas Briche - Traffic Manager
Lucas joined PumpUp in 2017 at the opening of the North branch to consolidate the Traffic Manager team. He accompanies his clients from the identification of the need, through the strategy to the deployment of actions. And this on many levers: Google, Facebook, Linkedin.... Champion of the North of weightlifting, his competitive spirit is also revealed in his work. A true challenger, he does everything to help his clients reach their goals. His specialty? He is the king of creating good landing pages that convert !
Why is Facebook a good place to advertise ?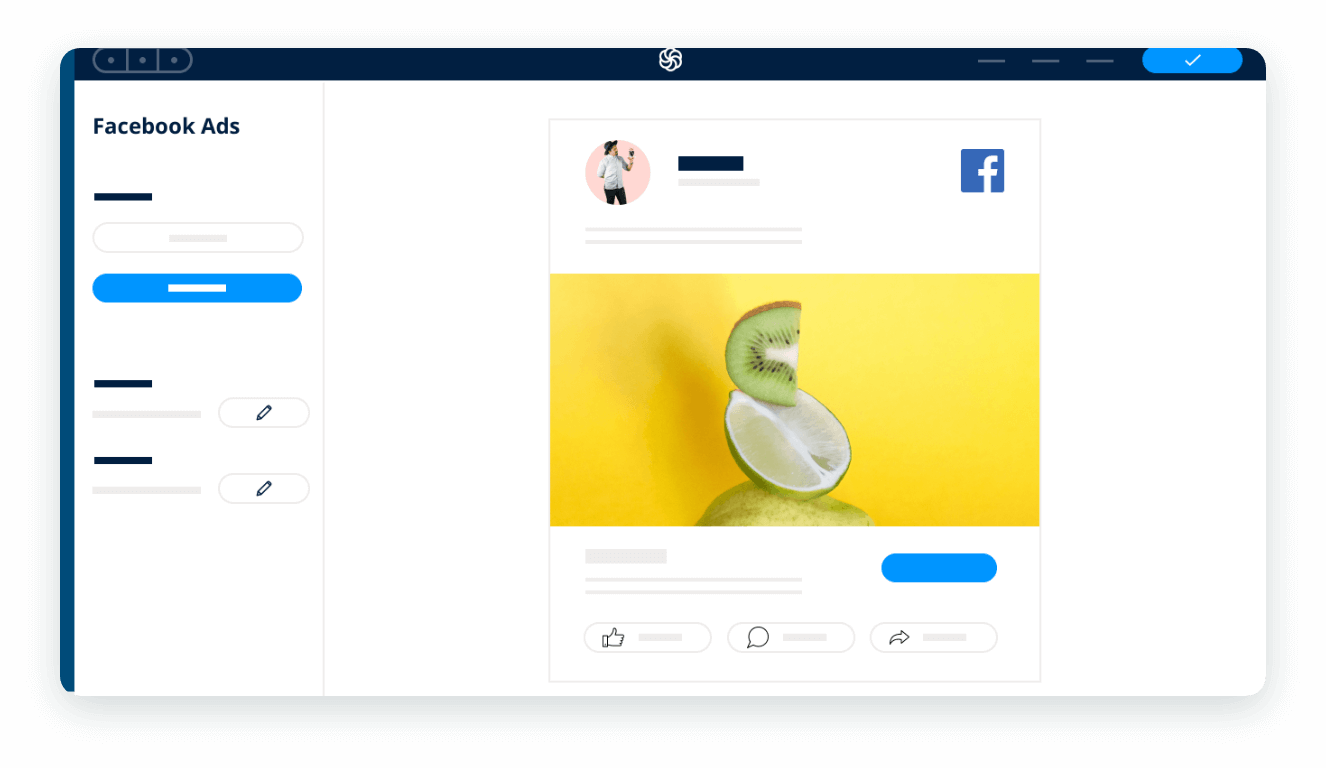 There are several reasons to advertise on this social network
To bring traffic to a website or a landing page to collect leads,
Gain awareness and visibility for your brand,
Promote your mobile application
Promote a Facebook page to people who might be interested.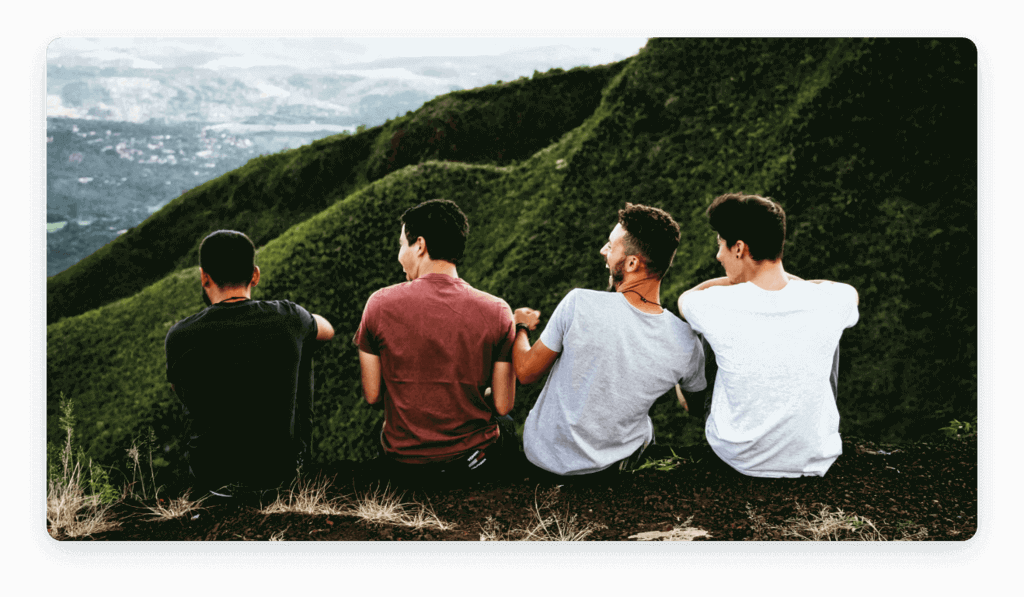 Facebook Ads offers multiple options for targeting your audience
Demographics: age, gender, location, education level, life events, …
Interests: professional, entertainment, family, hobbies and activities, …
Behavioral: on purchase intentions, type of mobile, travel …
Connections: on your page, your mobile application, events, …
Remarketing: visit to your site, …
A complementary tool
Facebook is complementary to other levers, remains quite affordable for VSEs / SMEs and it can be very relevant to test it according to its objectives.
Facebook Ads allows you to create ads without creative constraints
It offers a wide choice of very visual formats, offering a great impact to the members of the social network.
Some key figures
6h45
is the time spent per month on Facebook
1,8
million likes distributed every minute
33
million active users per month in France
Perform on Facebook
Understanding Facebook
Advertising on Facebook
Get help from a digital marketing agency
Why use Facebook Ads for your business ?
To benefit from a better visibility on the web, companies are redoubling their efforts and creativity by exploiting all available avenues. It is clear that the evolution of your business will depend on the marketing strategy, more precisely webmarketing, that you will put in place. Knowing that Facebook counts today more than 2.41 billion active users each month, increasing the notoriety of your company on this social network is a very promising initiative. Thus, Facebook offers a program of webmarketing campaigns called Facebook Ads. Here are the 3 main advantages.
A strategy oriented towards a qualified target selected according to personal, geo-demographic and even more detailed information.
Facebook is the social network with the largest number of active users worldwide.
Be one step ahead of your competitors, or at least benefit from a high visibility where they are.
You've got it: if you want to increase your ROI, Facebook Ads are the way to go, especially since with the new updates, it's no longer enough to post content on your business page to reach your target. A carefully designed strategy is needed to get the most out of Facebook Ads.
Facebook Ads vs Google Ads
Just like Google Ads, Facebook Ads are among the most effective advertising campaigns on the web. Since its launch, paid search allows companies to find their ideal target according to the keywords typed to perform a search. Advertisers are paid per click according to the cost of the clicks. Google Ads are just those search results displayed at the top of the first page with a clear indication that it is a paid advertisement. Facebook Ads obey another principle: that of creating a much more targeted campaign that takes into account the particularities of your target, such as their age, their interests, their location and even their political leanings. This means that the people who will see your ad are the most likely to buy your products or services, not to mention that the advertising media are more varied than in a Google Ads campaign which can include animations, photos and captivating infographics. Let's try to understand the difference between these advertising channels. At first sight, the 2 strategies are not lacking in efficiency except that Google allows to obtain faster and measurable results than Facebook. On the biggest social network in the world, you can build your notoriety progressively and have a better knowledge of your prospects. If you need help to set up a good promotional campaign on Facebook, our agency puts at your disposal highly qualified professionals mastering the ever-changing webmarketing rules.
How to create an account on Facebook Ads?
The creation of a Facebook Ads business account goes through several steps. These steps have been simplified to allow as many people as possible to run their advertising campaigns, whether they are large companies or freelancers who have just launched their business. First, avoid using your personal account. It is better to open another one especially dedicated to your professional activity for legal, organizational and comfort reasons. Remember that the account created must be linked to your business page. Most new businesses, wishing to increase their customer base through paid advertising on Facebook, spend more time and care on creating their personal page than their business page. However, you should always keep in mind that during a promotional campaign on this social network, this page is your showcase. It is therefore highly recommended to take care of all the details related to your account by selecting photos, images and videos that fit your brand image and that will incite facebookers to click on your ad. A well thought-out campaign must take into account both the medium (which is your Facebook page) and your target audience. So remember to fill in all the required fields when you create your account for a more targeted strategy.
How does billing work on Facebook Ads ?
Billing should be linked to your Facebook account. For this, we always advise to create an email specially designed for the management of your advertising campaigns. This way, only you will have access to it unless you invite other administrators. But let's take a closer look at the billing rules used by Facebook. You should know that the price of an advertising campaign is based on a bidding system that depends on these parameters: the type of bid, the targeting, the budget, the location and the quality of the ad. The first criterion is decisive in that it determines the terms of your campaign. There are 4 types of auction:
The cost per thousand where you will have to pay the amount of your choice for 1000 displays knowing that the average is $ 3.
The unique cost per thousand where you display the ad a certain number of times per day for one and the same person.
The cost per click which obeys almost the same rules as the Google Ads campaigns.
The cost per action like the cost per download for example.
The cost per optimized action to make the most of your budget. We then help you choose the billing method that best suits your budgetary abilities.
By applying several types of bidding and calculating the results in CAP, we can choose, for you, the approach that allows you to spend less and earn more.
How do I set up a Facebook Ads campaign ?
Setting up a campaign on this social network is not as easy as it seems. You have to follow, one by one, the steps necessary to execute your advertising strategy. You can use the tool provided by Facebook: Facebook Ads Manager. Start by preparing the elements of your campaign, i.e. images and texts. Then, go to your campaign viewer and click the "+ create" button to choose the options corresponding to these elements.
Step 1: Specify the objective of the advertising campaign. Be careful! Your objective must be part of an overall web marketing strategy in order to make the right choice regarding the type of auction, the budget and the ad format.
Step 2: Give the campaign a name to facilitate performance evaluation and follow-up.
Step 3: Choose the right target audience to ensure your message is effective and eloquent. That's the whole point of a promotional campaign on Facebook.
Step 4: Select the best location for the ad to be displayed such as the News Feed, embedded videos… Choose the location according to the characteristics and behaviors of your audience.
Step 5: Define the budget according to your objectives and the advertising actions you wish to take.
Step 6: Customize the ad with photos and text that reflect your brand image and highlight your products and services.
Which placement is best for Facebook ads ?
Your ad can be placed in any of the following locations: News Feed, Instant Articles, Embedded Videos, Right Column, Suggested Videos, Marketplace and Stories. In reality, you should choose based on your web marketing strategy and also based on the ad you are running. Our experts can help you select the best value alternative. Placing your ad in your target audience's news feed can confuse the user and end up attracting their attention, but in a negative way. This does not mean that you should avoid this location, but rather that you should select your target. A qualified lead will spontaneously click on your ad, while a user who has never heard of your company will pass by without taking any interest. Suggested video, for example, is an ideal choice to raise awareness of your brand. Facebook users are used to discovering new products through this medium, just like in embedded videos. By calling on our webmarketing agency, you are guaranteed to find the locations that will give your Facebook Ads the best visibility. We choose, for you, where your ad should appear according to its format, its content and its target audience.
Facebook sponsored post: writing and technical constraints
When writing and designing your sponsored post, you need to pay special attention to the following elements, regardless of the format you choose: the title, image, copy, targeting and landing page. Our e-marketing professionals will select a relevant and captivating headline for you, specifically designed to solicit a click on the ad. We also carefully select the perfect image for your ad, since it is the first thing that the Internet user looks at. We also help you in the choice of the copy with the text of the ad and the description of the link. It is also important to remember that you must take into account the technical constraints imposed by Facebook, starting with the ad in the news feed, which must not exceed 20% of the photo in order to highlight the image. Don't hesitate to choose a photo that is sufficiently atypical and intriguing so that your ad stands out from the crowd and is not drowned in the mass of Facebook Ads displayed on the users' News Feed. Facebook also requires the placement of a "call-to-action" button, such as to subscribe to a service for example. In addition, the textual content of your ad must not exceed 200 characters, which means that you will have to be precise and concise, while creating the most powerful and persuasive message for your audience. It's imperative that you follow the social networking giant's required standards for image size, image ratio, text, headline and link description. Otherwise, you will be flagged by Google's control team whose mission is to identify failing ads.
How do I define my budget on Facebook Ads ?
Facebook ads are on the rise. Multinationals, large corporations, small businesses and startups all use this type of campaign that also allows you to monitor your budget. Here are the top 5 reasons why you should definitely use Facebook ads. Reason 1: All your customers are on this social network, the majority at least. A large part of the population is already registered on Facebook. This makes it a must-have platform for finding new prospects, building brand awareness and closing sales. Reason 2: Facebook ads are the cheapest on the market. Not only will you not have to spend a fortune to run your campaign, but you will also be able to control your budget depending on the format of the ad, its frequency, targeting and many other parameters that you can adopt or avoid depending on your means. Reason 3: No targeting is better than Facebook. Profiles can be sorted by country, region, age, gender, but also by incredibly precise criteria such as interests, aesthetic preferences and many other parameters that bring you closer to your ideal customer every time. Reason 4: Facebook Ads are able to convert even the least likely people to buy your product or service thanks to even more precise targeting. Reason 5: Get quick access to qualified leads by directing your ad campaign to profiles similar to those you've successfully captured. Depending on your budget, you can choose the targeting that suits you: remarketing, lookalike audiences and interest-based targeting. Call on our agency to implement a winning strategy within your budget, while choosing the channels that guarantee you the most visibility and conversions.
How does targeting work on Facebook Ads ?
It has been proven that Facebook Ads have a positive impact on the visibility of your business. This promotional tool allows you to reach an audience likely to adopt your services and products thanks to a fine-tuned targeting work. To create a winning advertising strategy, your ads must present these 2 essential characteristics: the originality of the message and a powerful targeting. The goal is to create inspiring and quality ads to get users to click on them, comment on them and share them with as many people as possible. Remember that targeting is done through precise information about users. This technique is based on 6 different methods:
Geographical targeting ideal for selling products and services in your region.
Age targeting to eliminate people who are not interested in your company if their age is not appropriate.
Targeting by gender if your products are intended exclusively for women or men.
Targeting by interests based on the topics that receive the most "likes" from users.
Targeting by specific categories.
Targeting by connection on Facebook oriented towards those who "like" your competitors' products and services.
How do I target another page's fans?
It is obvious that if you have access to the active people on your competitors' pages, you increase your chances of finding a highly qualified customer base. To do this, you need to target fans of products and services similar to yours that they can appreciate just as much. Then think about filling in the criteria necessary to run your campaign by paying special attention to the "Audience" box. At this point, you can see if you can target fans on other pages or not. When choosing the areas of interest for your targeting, it's best to make a list and rank the different points in order of importance. Nevertheless, to guarantee the success of your advertising campaign, the message is fundamental. We will help you write a precise and striking ad to distinguish yourself from your competitors and to capture the interest of your target audience. The visualization of the ad is a crucial step in order to obtain a good layout and a perfect placement for the image. The same approach can also be applied to other advertising channels. For example, our team can simultaneously run a campaign on Youtube.
Why is my Facebook ad not working ?
If you have completed all the steps required to set up your Facebook ad campaign, your ads should be running according to the parameters you have previously set. If not, you are probably facing one of the following problems, starting with the fact that your ad did not run. This may be because Facebook simply did not accept your ad and you need to change it. A non-playing ad may also hide incorrect play dates or the failure to disable the "pause" feature. In addition, Facebook will not accept your ads if you have reached your maximum spend for the month or for a specific campaign. However, non-running ads are fairly easy to spot, whereas a poor performance problem is much less obvious to detect. Be aware that this second possibility is often due to the choice of an inadequate bidding system, a too restricted target or an insufficient budget. The follow-up of an advertising campaign on Facebook requires precision and a particular know-how that our professionals put at your service in order to avoid all the problems that can thwart the success of your promotional campaign on the giant of the social networks.
What KPIs should I follow to evaluate the results of my campaign ?
The metrics offered by Facebook are relatively complicated and difficult to analyze. Therefore, to evaluate the results and the evolution of your campaign, you must rely on the skills of an experienced Community Manager able to decipher the performance indicators to measure the return on investment. By using the services of our agency, you benefit from our expertise to understand the 4 main indicators of your campaign on Facebook.
Data related to your objective. Go to the dashboard where your different campaigns are grouped. Then click on the "Columns: Performance" button and select the objective of your campaign: converting leads, generating traffic…
Financial data. When evaluating the KPIs, you need to recognize the budget breakdowns in order to rectify them. Optimize your expenses by looking at the cost per view for your videos, the cost per click to acquire traffic, the cost per conversion type to generate conversions…
Demographics. This indicator allows you to better target your users based on their specific characteristics, such as age.
Engagement data. This parameter is ideal to evaluate your campaign by taking into account the degree of engagement of your target. The analysis must take into account the "likes", the sharing of publications…
Why use a Facebook Ads agency to manage my campaigns?
A Facebook Ads campaign already costs money, even a lot if you want to focus your digital marketing on this social network. That's why many companies, especially start-ups, decide to run their Facebook Ads campaigns themselves. Big mistake! Using a specialized agency is the best way to run your campaign in a professional and controlled way. First of all, by using experts, you save a lot of time that you can spend on tasks that are really in your field of competence. What is often forgotten is that managing Facebook ad campaigns is a job in its own right and must be done with full knowledge of the facts. If you're not a sea expert, avoid venturing down this path at all costs or your chances of excelling with your Facebook ads will be compromised. Overall, anyone can create a campaign on Facebook, but the details of its creation and monitoring remain, for the most part, complicated, such as the segmentation of ad groups, the choice of the type of auction, the evaluation of results, etc. In addition, a specialized agency has the necessary tools and software to facilitate the implementation and study of Facebook ads in order to obtain the best possible results in terms of referencing and sales.
Creation and optimization of Facebook Ads campaign, how to choose the right agency ?
To choose a digital marketing agency, among the plethora of possibilities available to you, you must take into account specific criteria. First, you must define your needs and the objectives of your campaign. No need to be exhaustive! A draft plan is enough at the beginning, since the web agency will take care of developing your advertising strategy by offering you professional guidelines. Do you want to improve your brand image? Do you want to increase conversions? Remember to define your expectations and communicate them to the agency. Next, the team you work with should have a good reputation. Talk to your personal and professional contacts. If necessary, consult the reviews and comments that you can find on the web. A little tip: read carefully the information provided by the agency on its website. They tell you a lot about their skills and their degree of mastery of the rules of paid referencing and advertising campaigns on the Internet!
They trust us